'Extended Interview' with Mentallo & The Fixer: 'I Just Want People To Trip Out On It'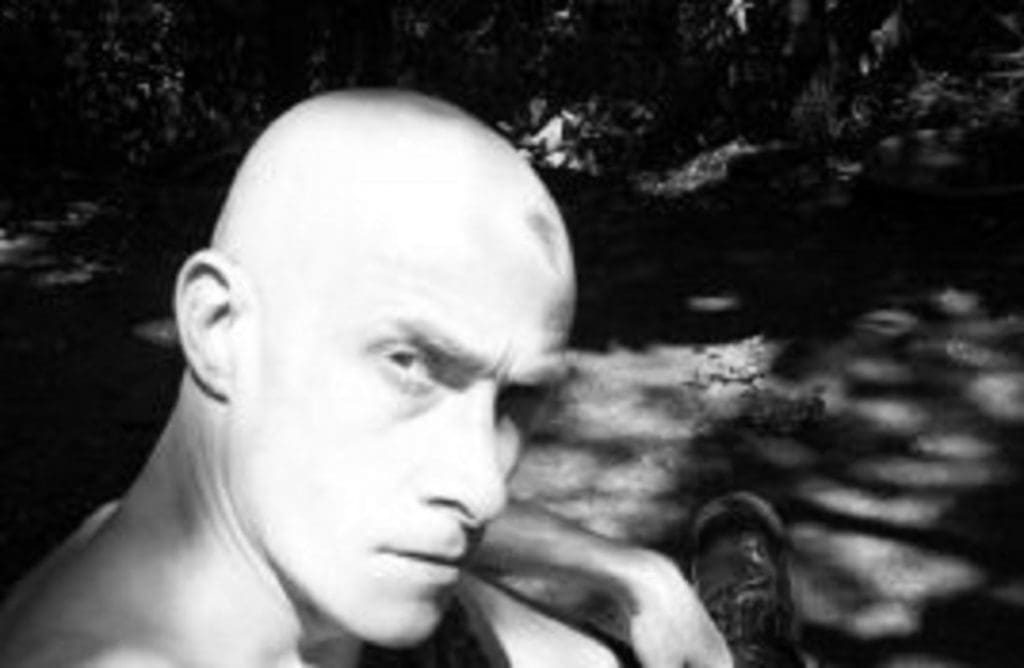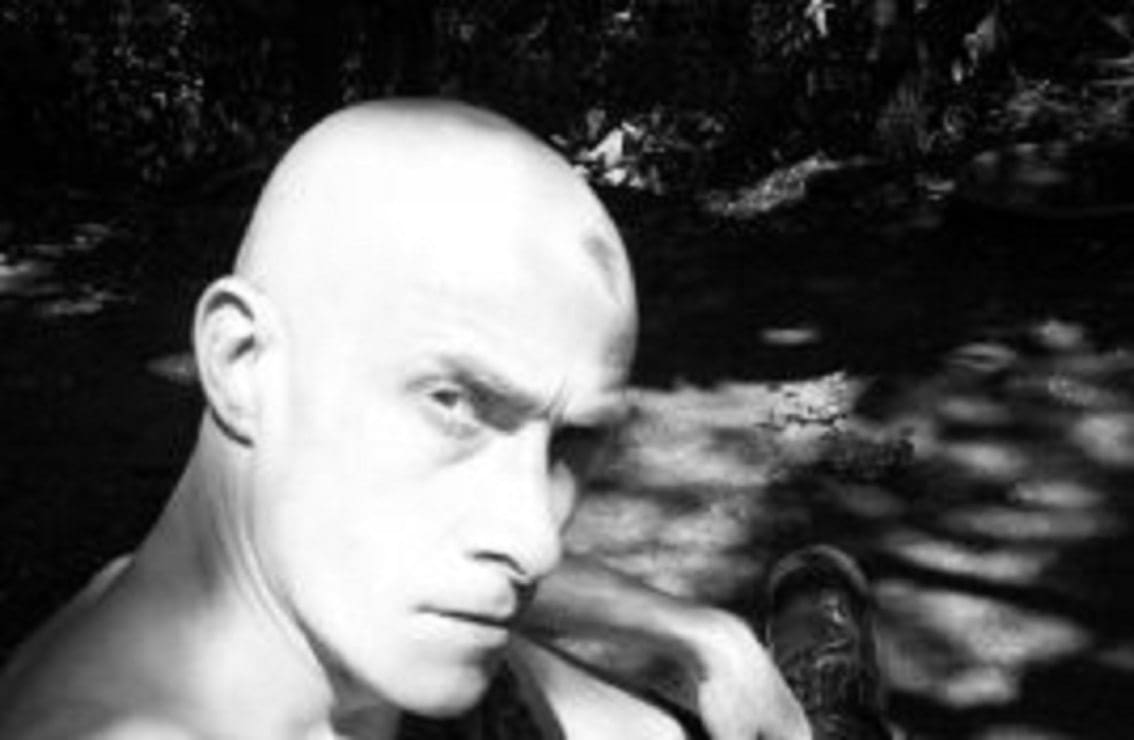 With his new studio album "Arrange The Molecule", Gary Dassing confirms the undisputed Mentallo & The Fixer's sound singularity. With its title taken from the line 'Blessed Art Thou Who Arrange the Molecule', this album, released on Alfa Matrix, is an open piece of art built on spiritual / scientific analogies, leaving the listener to choose how to perceive it. We had an interesting chat with this extraordinary sound research alchemist, Gary Dassing in person.
(by Inferno Sound Diaries)
Q: Hi Gary. Here comes a new M&TF studio album since "Music From The Eather" that was released back in 2012. Although I'm aware you released some other stuff including that amazing "Zothera"-Box, 5 years is kind of looooong for the fans? What have you been up to the last time?
Gary: Wow, I didn't realize it was that long ago. There are a whole slew of reasons of why it has taken so long to get things out. Come to think of it, if I recall correctly, I was working on music when the computer I used solely for music finally crashed. Dwayne built it for me ages ago, it was running Windows 98. Yeah I was keeping it old-school. I'm not a techie. That was Dwayne's job. So when that happened I just sort of saw it as a sign to give it a break. In that time period life seemed to get in the way and I was just procrastinating, also I was waiting for that drive or motivation to come back. I didn't want it to feel like work, I was not going to force a release just for the sake of it.
Q: Musically, we can clearly hear that this new album is quite close to "Music From The Eather" actually? Is "Arrange The Molecule" closing some kind of trilogy in a way through the last 3 studio albums?
Gary: I feel for the time being, with "Arrange The Molecule", I've sort a topped out with the crazy ear candy. I consider it the most complex and structured of the 3. Funny to think I was using such archaic software and gear. But yeah it's the closing release in this series of pieces. I'm ready for a new challenge or direction to move into.
Q: I'm quite surprised to hear that this new album is sound-wise so close to its predecessor while you have always enjoyed challenging yourself album after album and exploring totally new soundscapes, daring reinventing yourself again and again instead of simply repeating a recipe of success like too many artists sadly tend to do nowadays?
Gary: Well I tend to get bored quite easily, and when I work on music nowadays I do it to amuse myself. Like I previously mentioned it's stereo sonic ear candy, hell I mixed "Music From The Eather" and "Arrange The Molecule' through a pair of old Sony headphones. Hell why not, Dwayne and I recorded "Where Angels Fear To Tread" on a cassette deck! Laughs.
I haven't listened to what's going on in the scene in years, but yeah I don't pander to anyone except myself. So with that in mind, yeah I use to hear quite frequently, why don't you do another…. "No Rest…" or "Rev 23" or "Angels"… And I'm like, sheesh, because when I do music I'm honest with myself, there is no set template to follow, but at the same time, a good portion of those songs are quite personal to me. The problem came when I had to perform them night after night on tours. But honestly this is a passion, not a career, I would hate to be in that position, besides, this is the underground we are talking about. I plan to remain there, incognito.
Q: What is sonically different for you actually with this new album? Where is it supposed leading us to?
Gary: It's my approach to try and ping as many frequencies across the spectrum as possible, and get this dense full sound, with a lot of movement in the stereo field. Where is it supposed to lead you? Hmmm well, I like to cruise around and listen to music, long country drives with the windows down, blasting… so… Jokingly I would like to say I hope u reach Singularity. (laugh) I just want people to trip out on it, I don't expect fans to like every piece I do, u love some of it and u don't, it's just music, fuck it's not going to change the world in any major capacity, play it to freak your friends out, get a laugh out of it. Use the music as your drug,
Q: Here again, vocals samples take the lead and replace vocals. Aren't you sometimes missing taking the mic again and working on more 'song oriented' music with stricter song structures with chorus & verses?
Gary: Sure I do! That's the next phase, I'm telling myself I'm going to pull a complete 180 degree turn and do the exact opposite of what I'm doing now. Strip it down to the bare minimum. Work with real vocalists/singers. 3 to 4 minute songs. Verse chorus songs. I'm at the point where I would like to work with other people again. I would like to record with a female vocalist. Someone within the region. Not necessarily someone familiar with this scene or genera of music. I want to be out of my comfort zone to some capacity.
Q: How would you describe this new album to somebody who had not the chance playing it yet?
Gary: Industrial Fusion. I believe this release has more melody and structure, but nonetheless, it's just as rhythmic and crazy as ever. If anything it's the production that blows me away.
Q: The limited edition also holds a bonus disc. What can we expect discovering on there?
Gary: Remixes, medleys, unreleased/B- side material, radio edits, 'laughs'. Another journey into the unknown.
Q: The artwork design feel of the album is quite late 70's / early 80's retro oriented, with these retro coloring styles. It gives a kind of psychedelic touch to it all, but also some kind of sexual touch with stylised naked girls shapes colorized in neon lights some kind of? Tell me more?
Gary: I wanted a retro look. I have childhood memories of blacklight posters and early videogames like Tempest from 1981. I like the vibrance of the colors. But yeah I definitely agree it has psychedelic written all over it in its own unique way. Well hmmm after all, I think the old adage applies here… 'Sex, drugs and rock n roll'…
Q: I noticed that the title uses the word 'molecule' in singular. Which molecule would you like to arrange after all? That molecule which allowed you experiencing that unique introspective journey?
Gary: Hmmm good question… the album title comes from the line 'Blessed Art Thou Who Arrange the Molecule'. It's all up to the listener and how they choose to perceive it. So it can be referencing either…. God, a shamen, or research chemist. Then again, I just like the way it sounds. I like the spiritual/scientific analogies. My molecule? Hmmm well let(s just say it(s something particular to a small area in south Texas. And the deserts of northern Mexico.
Q: Are you kind of losing touch with reality when you are writing such 'crazy" music? How can we imagine you in the studio writing such kind of music?
Gary: I get very lost in the process, it's a way of escape, a way to pass time, to amuse myself, have fun. But it most definitely is thought out, it isn't all random, there is structure to it, but I've heard it so much, I know what to expect even in all the subtle nuances. But I rarely work on music in THOSE instances, or states of mind, I like to listen to it or gather inspiration from the experience.
Q: What's next now for you after this new album?
Gary: Good question, well Dwayne bought me an Apple computer so I'm learning new platforms and software, but with the next releases, whatever moniker that comes under, I want to work with other people, like I did when I was much younger, I need to feel that comradeship, like I'm a part of a real band. Not taking on all the responsibilities, not always getting my say. Having to compromise. Making a group effort by bouncing off ideas. Having a good time in the process. In fact I've been talking with Rich Mendez of Benestrophe. And he's game for working on new material with me for another Benestrophe release. I've always loved Richards vocal style and naturally deep voice, as well, he is a fantastic lyricist. I know I could get Dwayne in it on some capacity wether it be mixing and production. Dwayne goes for a more polished, professional sound.
Q: I have the impression that this new album is much harder in rhythm than its predecessor. More percussive and hard-hitting in a way. Is this part of the fact that you say the new songs are more 'structured'?
Gary: Hmm good question, well, I knew this much going into it, I wanted shorter pieces of music, I told myself, 'let's just get to the point and not draw it out'. Not sure if any of you know this but I use to be a drummer and percussionist, so to me, when programming drums and rhythmical patterns, I like to mix it up, I can make it sound like a machine, or a human. With Mentallo I tend to use this approach a great deal, mixing electronic and acoustic sound. I want Mentallo to be open for the listeners' own interpretation. I don't want to corner myself and say I only do a certain type of style of music. I need to keep on being creative so I don't lose interest. That's why I spend so much time on the pre-production of the song. I like to add depth and dimension to the skeleton of the song, which usually starts off with me programming melodic percussion. I like to tune all my vocal samples, drums and percussion to the key or scale the song will be in.
Actually all the pieces off of "Arrange The Molecule", were completed 3 years ago. I was procratinating because I didn't have a computer, luckily, every time I worked on music I would back things up on disk. So even though my old computer died I still had all the audio information. When Dwayne bought me this Apple computer I had it for 6 months before I even booted it up, the older I get it seems, my approach to music is different. Don't get me wrong I'm proud of all my releases in one form or another. I rarely if ever listen to my music once it's completed. Only for nostalgia purposes, much like a photo album of my life.
Q: I always wondered. What are your main sources for all these weird vocal samples you are using across the album? Some in French too I think?
Gary: Yeah you're right, nothings off limits, when it comes to all the sampling, which I'm quite proud of may I add. But you're right there is French in there, I know one of them is a speech engine, speaking the all the forms of dejavu terminology. Hell during the Alfa Matrix releases, I would spend weeks on end getting sample material and editing it down and EQ'ing and adding effects, that was part of the fun of it. All the random sound sculptures.
Q: Do you imagine yourself singing again in the future? Cos this was also kind of a part of the success of M&TF in the early days? Do you still have challenges to take on that field?
Gary Well, never say never is my motto, It's just vocalling and writing lyrics was a position I was sorta thrown into. I took on the endeavour with the idea we would just be a studio act, never thinking I would end up being a frontman for live shows. I just don't want to write about the same negative subjects over and over, like beating a dead horse. It gets old. I'm not saying it's not relative. But eventually… Don't get me wrong, when you're young, you throw caution to the wind, you're influenced, and you're finding your way. But I didn't want to wear my favourite electronic acts like a badge of honour and just be a replica. I didn't want to be lead, for the most part, I wanted to forge my own path at any expense, because at the end of the day I'm my own worst critic!
Nowadays I just know that I want to make something outside of my comfort zone. Also the vocals/lyrics back in the day off the first releases were channelling real personal stuff, things involving close family and friends, and it was a great way to express myself with a vocal effects mask. I believe it touched fans because for the most part it was genuine. I wasn't trying to be some cool industrial god frontman. Only sticking to the same old shit as what happened to the scene. I remember when I was a kid, a teenager, the plethora of bands I listened to. Hell back then, I don't think any electronic or industrial band sounded alIke, there was a lot of diversity. And what I've learned is …. hmmm absolutely nothing, laughs , just kidding. I'm not a purist in any form, I take and give what I can, from life, Ya know, I very well may vocal again… but I need to have that passion again. I'm more critical of my vocals and lyrics than I am of my music. I would like to get a super group together with all the friends I piddled around with in the late 80's where I grew up in San Antonio, there is a lot of unique talent there. But that's just me being nostalgic. (laugh)
Courtesy by Inferno Sound Diaries
Since you're here …
… we have a small favour to ask. More people are reading Side-Line Magazine than ever but advertising revenues across the media are falling fast. Unlike many news organisations, we haven't put up a paywall – we want to keep our journalism as open as we can - and we refuse to add annoying advertising. So you can see why we need to ask for your help.
Side-Line's independent journalism takes a lot of time, money and hard work to produce. But we do it because we want to push the artists we like and who are equally fighting to survive.
If everyone who reads our reporting, who likes it, helps fund it, our future would be much more secure. For as little as 5 US$, you can support Side-Line Magazine – and it only takes a minute. Thank you.
The donations are safely powered by Paypal.