'Click Interview' with Preemptive Strike 0.1: 'Preemptive Strike 0.1 Is A Band With A Split Personality'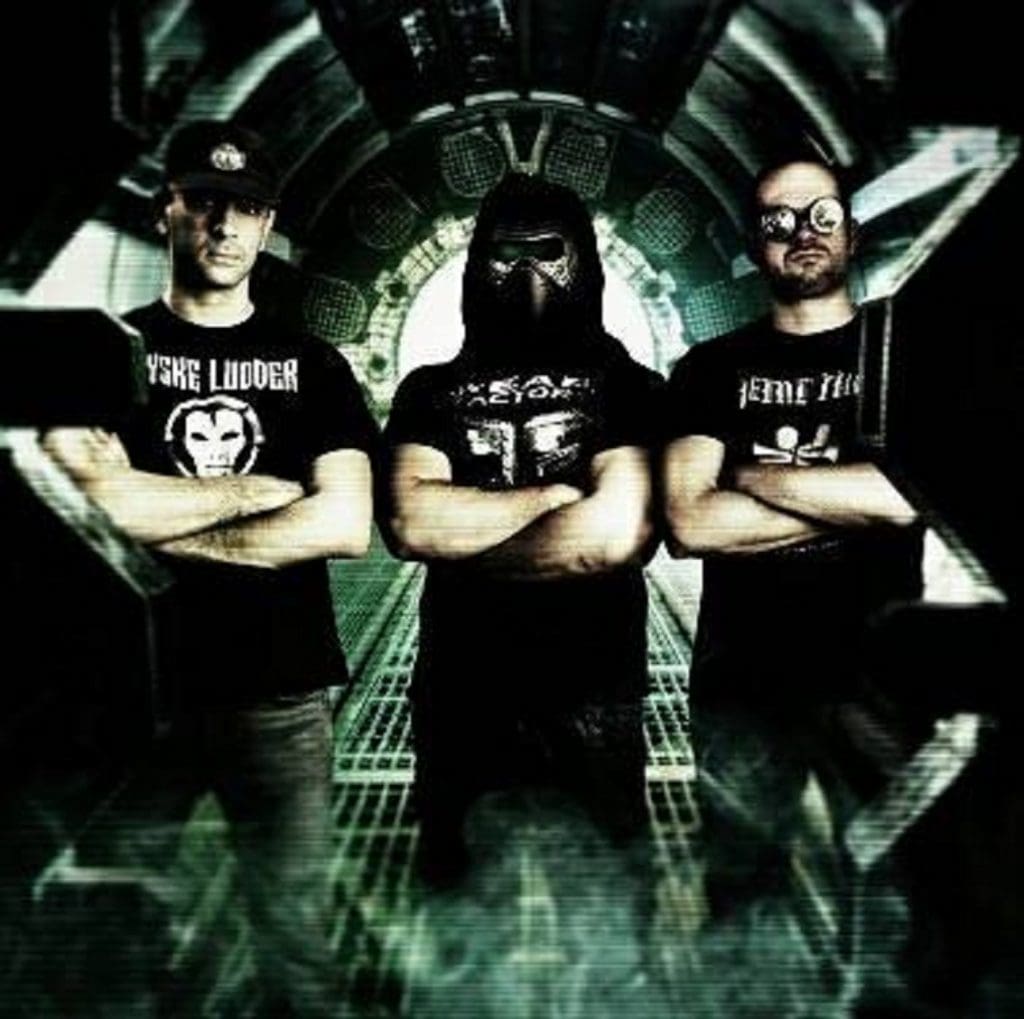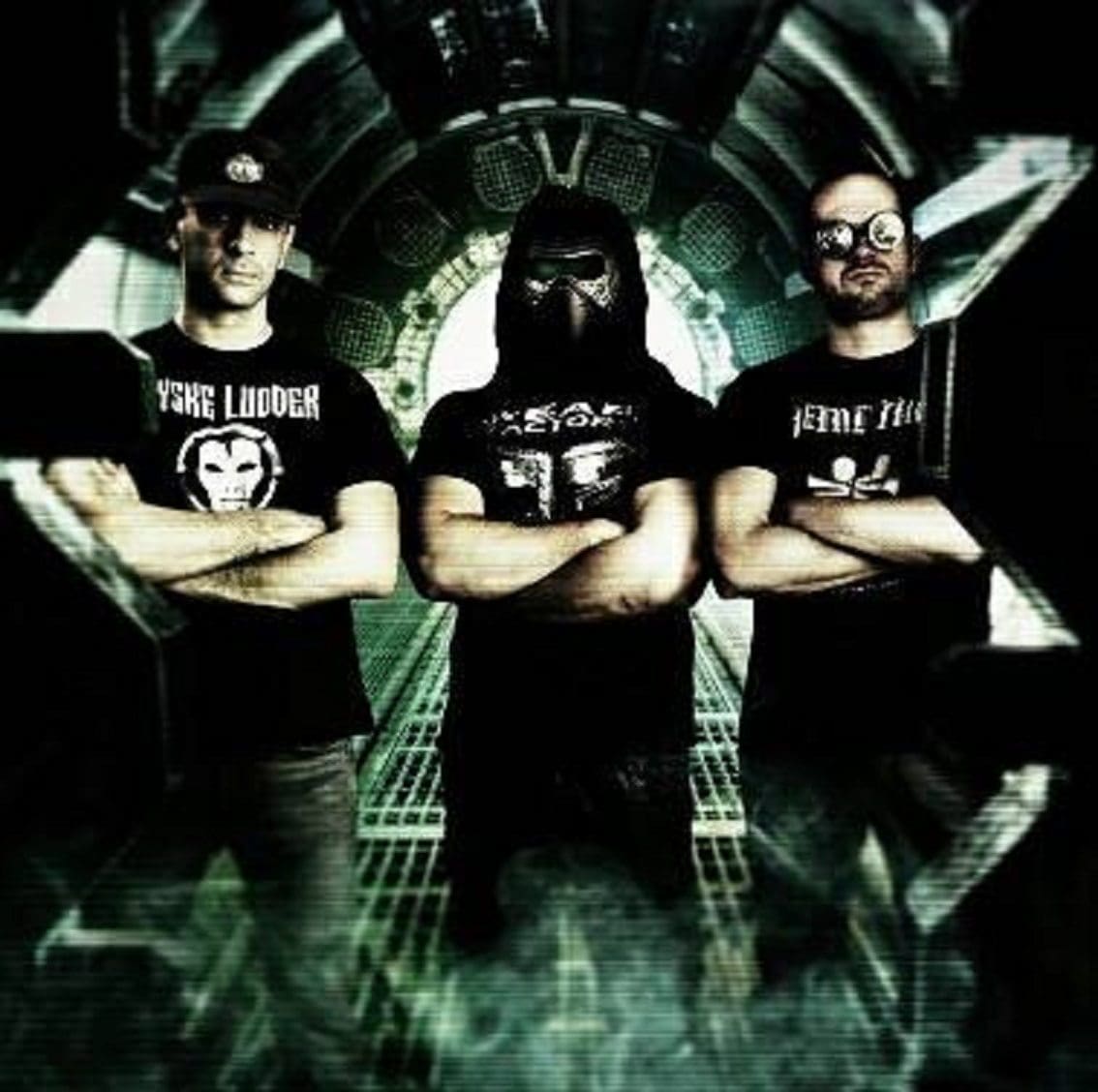 When you think about Greece and the beautiful island of Crete, you immediately get images of holidays in mind. But Greece also is a real prolific country when it comes to gothic music and dark-electronics. PreEmptive Strike 0.1 for sure is one of their most talented and recognized electronic ambassadors. After several noticeable albums released on Infacted Recordings they now joined hands with Digital World Audio to unleash their new full length "Through The Astral Cold". I got in touch with George Klontzas and singer JIM.
Make sure to complete your collection of PreEmptive Strike 0.1 albums via this fine mail-order.
(by Inferno Sound Diaries)
Q: Your sixth full length "Through The Astral Cold" has been released, but what is this new work all about and do you see main differences (technical- & sound wise) with your previous 'electronic' work?
George: First and foremost, we have, to a large degree, abandoned the traditional, folk instrumentation that was present on our previous 3 albums. I felt that after "EPOS V" (2015), I didn't really want to continue in that direction. After doing that style for all those years I felt like using the traditional elements had become restrictive to me even though it was born out of a desire to ignore the conventions of the harsh EBM genre. It seemed I had built myself into a box that I had to 'break' in a sense. I don't like to commit myself to making tracks that fit a certain mold. We have a number of influences on our music, from EBM to metal and trance, and making music with a specific recipe was not satisfying for me. That doesn't mean that I wanted to completely abandon that aspect of our sound and if you listen to "Through The Astral Cold" you clearly see that it is still present there, just not on the driving force of each and every track.
"Through The Astral Cold" has been described as a 'return to the roots' but I'm not sure if that's an accurate description. I would say that it is the accumulation of and combination of all our previous albums put together. "Through The Astral Cold" was actually the easiest of all our albums for me to write. I just wrote the songs naturally without much effort in a way that surprised even myself. In addition, because I have much less free time these days to devote to music I have become very efficient in making that time as productive as possible. In general, I feel much happier making music 'unforced'.
Q: So what are the main themes of the new album and how do you try to transpose lyrical themes into music?
George: Well, continuing what I mentioned above, writing tracks in just one style restricts other aspects of the aesthetic of an album such as the artwork and lyrics. Especially when it's such a specific concept as Greek mythology. So although Greek mythology is incredibly rich and we could find plenty of subject matter for lyrics again why be confined to making concept albums? Overall, "Through The Astral Cold" definitely has a more cyber/sci-fi atmosphere in a style similar to our first albums.
JIM: To be honest, it is easier for me to write sci-fi lyrics especially what concerns outer space and alien invasions than themes about Greek mythology! The B-movies of the 50-60s are an endless inspiration from me!
Q: "Through The Astral Cold" is your first album released on Digital World Audio while all previous full lengths got released on Infacted Recordings. Was it time for a new partner and what makes you sign to DWA?
George: In the process of making "Through The Astral Cold" and seeing the kind of music we were creating, especially the metal-tracks, we realized that it was just not a good fit for Infacted Recordings any more. Thus, although we were saddened since we had been there for about 10 years, we decided it was the best for both parties to seek out a different label. DWA was the perfect choice for us in that respect because they have a roster of both electronic and metal/rock bands. We have had a friendly relationship with Jamie, the DWA label boss, for 5-6 years now so we simply decided to join forces.
Jim: I would add that we always want to get 'challenges' from our label such as vinyl releases, compilations, covers of known bands from other genres, special DCD releases, digibooks, etc. I don't think that the only option is to release a CD every 2 years and next to gain publicity for 1 month and then… again to wait for 2 years to release the next CD. It is not interesting anymore for me. Jamie and DWA know the way to keep a band on their roster 'hot' all the time.
Q: Before the new album you released 2 EP's, which clearly were an experiment with metal music influences featuring a rather unexpected and unknown side of PreEmptive Strike 01. Where does this metal influence comes from and what have been the reactions plus impact of both EP's?
George: All the guys in PES0.1 – Jim, Yiannis and I have a metal background so it wasn't strange that at some point it would emerge at the surface of our music. We had one or two tracks with metal influences on our albums so at one point we said 'Let's do a whole EP in this style'. This is how the "Pierce Their Husk"-EP was made. The reception of both "Pierce Their Husk" and the "Eternal Masters" EPs has been very good from reviewers and fans alike. Some prefer one style to the other, but we have made it clear that PES0.1 is a band with a 'split personality' and people can understand what I think. Besides I believe people are much more open to a variety of genres these days.
JIM: We gained new fans and we spread our name outside the scene. You know there is a 10% of the black/death/extreme metal fans that like a blend of guitars and electronics. Their number is much more than all the dark-electro/ EBM scene. If someone can 'gain' this audience I think that the sales will increase very much.
Q: Why didn't you consider to set up a side-project dealing with metal-music and is it an option for the future?
George: Originally, we weren't really thinking about it to tell you the truth. We were just making tracks of both styles however we felt. But when it came time to think about how to release them it was a bit of 'headache' trying to figure out how to market these vastly different tracks which seemed to have a much different audience. Some ideas were to make "Through The Astral Cold" a DCD-release with the electronic tracks on one disc and the metal tracks on another. At one point, we even toyed with the idea of releasing them under different band names too. Ultimately, we decided release them separately but under the same band name. Besides most people are aware of both 'sides' of PES0.1 and this way we avoided having a disjointed or uneven album with an unlikely mix of genres.
JIM: Notice that we don't have a guitarist in the band. All our metal releases are 'vs…' or 'feat…' The members from the collaborating metal bands contribute with the guitar parts. So I don't think that we will ever set up a project dealing with Metal exclusively. Personally, I have the project Punishment Systems² (www.facebook.com/punishmentsystems) with the guy from the cult black-metal band AD HOMINEM so I don't need to set up a new one!
Q: Artwork seems to take an important part in the work of PreEmptive Strike 0.1. Is it like a mirror reflecting the soul of your band and what do we have to find in it?
George: I think we have been lucky in always getting artwork that really reflects the tone of each album accurately. The artwork for "Eternal Masters" was done by Nikos Stavridakis, an up-and-coming artist from our home island of Crete. He has been a close friend since the very beginning of PES0.1 and you can expect more of his artwork to start appearing soon, especially in the metal scene. The artwork for "Through The Astral Cold" and the follow-up single "More Than Flesh" was done by Vlad McNealy who is already well-know in the electro-industrial scene for his artwork. Both did an amazing job of creating artwork that depicts exactly what we were aiming for and we will gladly work with both again in the future.
JIM: One thing I have to say is the front cover of "Through The Astral Cold" was the cover that I was always dreaming of for PES0.1! The work Vlad did left me breathless!
Thanks for the interview and greetings from Greece!
Courtesy by Inferno Sound Diaries
Since you're here …
… we have a small favour to ask. More people are reading Side-Line Magazine than ever but advertising revenues across the media are falling fast. Unlike many news organisations, we haven't put up a paywall – we want to keep our journalism as open as we can - and we refuse to add annoying advertising. So you can see why we need to ask for your help.
Side-Line's independent journalism takes a lot of time, money and hard work to produce. But we do it because we want to push the artists we like and who are equally fighting to survive.
If everyone who reads our reporting, who likes it, helps fund it, our future would be much more secure. For as little as 5 US$, you can support Side-Line Magazine – and it only takes a minute. Thank you.
The donations are safely powered by Paypal.