Genre/Influences: Gothic rock, Post-punk.
Background/Info: This is a re-release of the original album of 1993, in a limited edition of 600 copies only. The Wake, from Columbus – Ohio (USA), always had an own typical '90s goth-sound existing of the deep voice of singer Troy Payne and the mesmerizing guitar-riffs of Richard Witherspoon.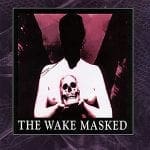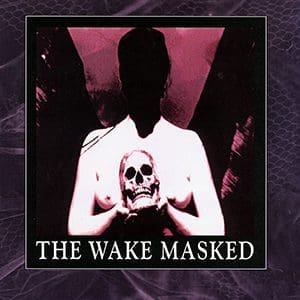 Content: The deep voice of Troy on the pumping bass in "Harlot" comes out very well, while the second more uptempo track "Nazarene" has the typical '90s goth guitar-sound. Unfortunately "Locomotive Age" sounds less interesting and convincing. "Sideshow" needs no explanation, it's a dancefloor-classic in the goth-scene, if you don't know that one, shame on you! "Masked" is a downtempo song that reminded me very much, vocally, on Andrew Eldritch of The Sisters Of Mercy. The sublime guitars make "Silent Siren" a very nice goth song, one of the best of this album. Although the guitars on "Audrey" sound very nice, the way of singing sounds a bit monotone. Watchtower" is driven on percussion and guitars that reminded me a bit on "Floorshow" of The Sisters Of Mercy, but it's well done! The very danceable "Sheet Metal Eyes" is also a nice track, including high-voice screams of Troy. The tenth and last song "Submerge" reminded me (again) a bit on The Sisters Of Mercy ("Afterhours"). Disc 2, the special bonus disc, contains unreleased mixes, demos and versions released for the first time ever! I especially enjoyed the demo versions of "Masked", "Nazarene" and "Watchtower"!
+ + + : Well, hopefully some songs of this album will be played to the new generation "goths" who might re-discover the old school sound again.
Also nice to know that because of this re-release (also on purper color vinyl and high-quality digital format) the ridiculous high prices of the original release on some websites can now be skipped.
– – – : The atmosphere on all tracks is almost everywhere the same and might bring some monotony after a while.
Conclusion: The Wake is for sure one of the most underrated goth-rock bands from the '90s. This is obliged stuff for fans of old-school gothic rock bands such as Play Dead, Rosetta Stone, Nosferatu, The Merry Thoughts and The Sisters Of Mercy.
Best songs: "Nazarene", "Sideshow", "Masked", "Silent Siren", "Watchtower", "Sheet Metal Eyes".
Rate: (8) WH.
Artist: www.thewake.com / www.facebook.com/thewake