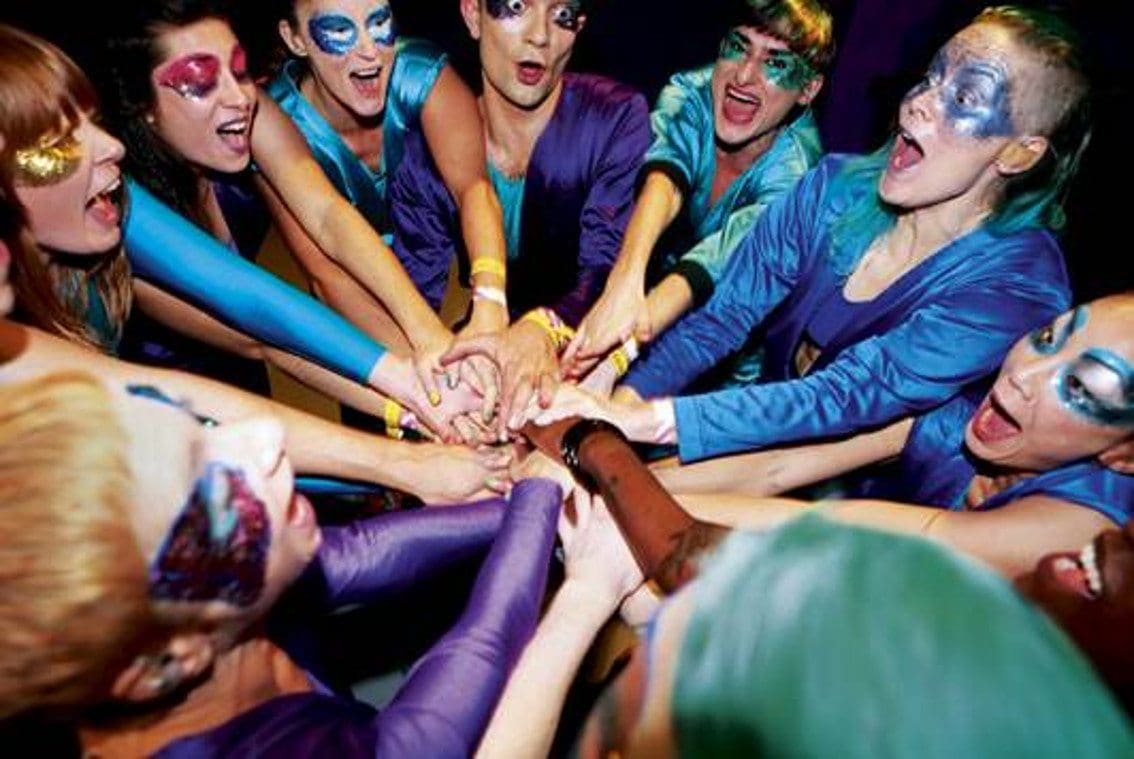 Due for Release 1 September via Rabid Records is The Knife's "Shaking the Habitual: Live at Terminal 5" film, album & photobook. After a 7-year hiatus from playing live, the resulting musical saw The Knife expand from Karin and Olof to a 11-piece dance troupe.
The band employed designer Bella Rune to create bespoke instruments for the show, aiming to give the audience something more interesting to look at than a figure turning knobs and pressing buttons behind a laptop. On the last leg of the tour, in the autumn of 2014, photographer Alexa Vachon joined The Knife to document their journey. These photos have been collected in a limited-edition photobook.
The Knife was a Swedish electronic music duo from Gothenburg formed in 1999. The group consisted of siblings Karin Dreijer Andersson and Olof Dreijer, who together also run their own record company, Rabid Records. The group gained a large international following in response to their 2003 album "Deep Cuts". The Knife disbanded in November 2014 after releasing their 2013 album Shaking the "Habitual" and completing its attendant tour.
The Knife played their final show, entitled "Post-Colonial Gender Politics Come First, Music Comes Second", on November 8, 2014 at the Iceland Airwaves Festival in Reykjavik, Iceland.
PS: The new album won't be available to buy or stream in the following territories UK/Eire, USA/Canada, Asia & South/Latin America. This is due to a long running dispute between the band and its label partner in those territories, Brille Records.
Here's the trailer for the release: