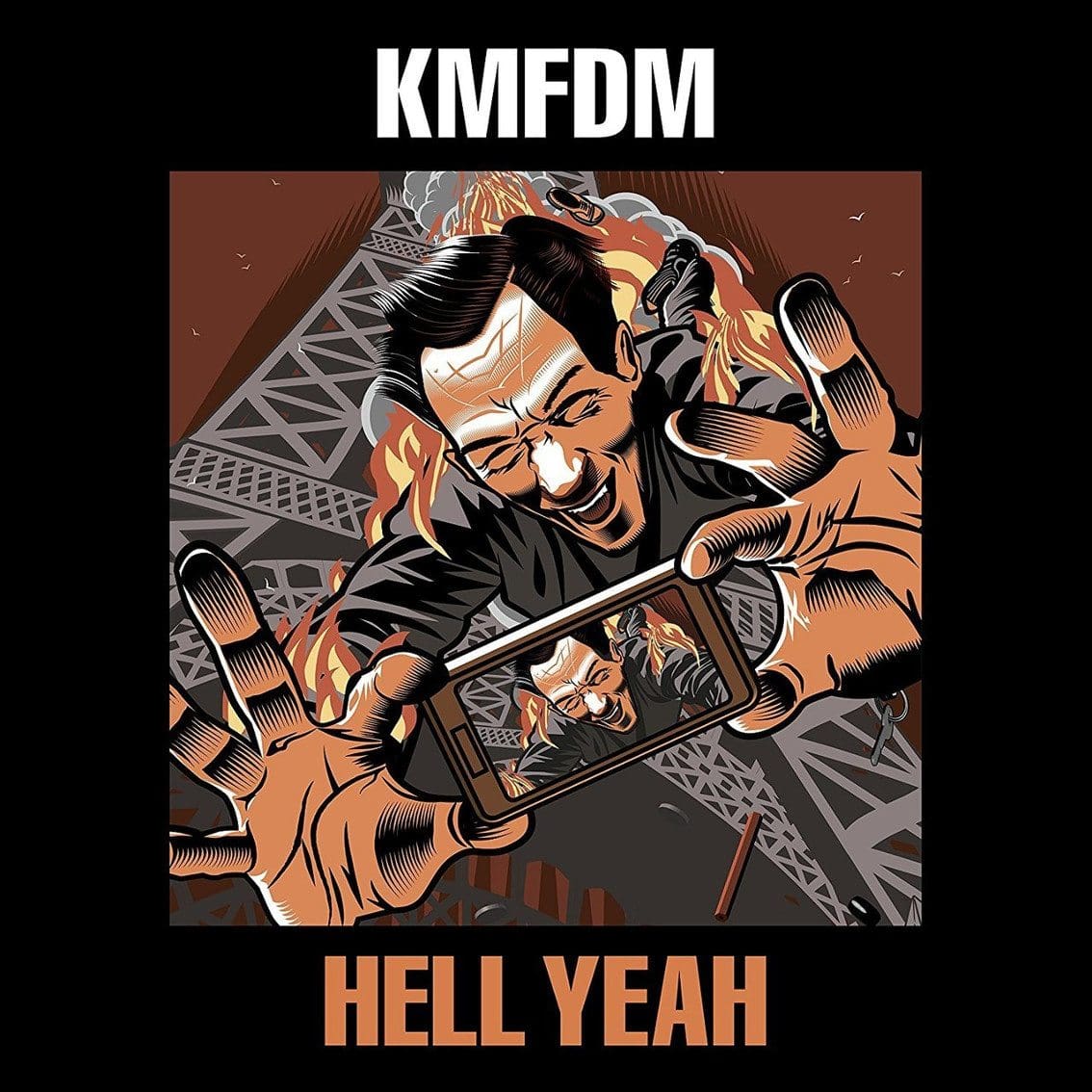 KMFDM are preparing to release their first new studio album in over 3 years. "Hell Yeah" will be released on August 18th via earMUSIC and is their twentieth album to date.
"Hell Yeah" was released earlier as an EP to whet the appetite of the fans. You can expect a mix of ultra-heavy beats and Sascha Konietzko's trademark cynical lyrics on the new album. The album ranges from songs that are sometimes political ("Fake News", "Total State Machine") or just simply love related ("Murder my heart").
The cover artwork of course has been created by Aidan Hughes aka Brute. Available on CD and 2LP vinyl you can order the new album right here (check the tracklist here).
The core line-up of this album consists of Sascha Konietzko, Lucia Cifarelli, Chris Harms and Andy Selway. The band invited also a few guest musicians: Anabella Asia, Gared Dirge, Mika Harms, Jules Hodgson, Abby Martin, Doug Wimbish and Sin Quirin.
Here's a video for "Hell Yeah".