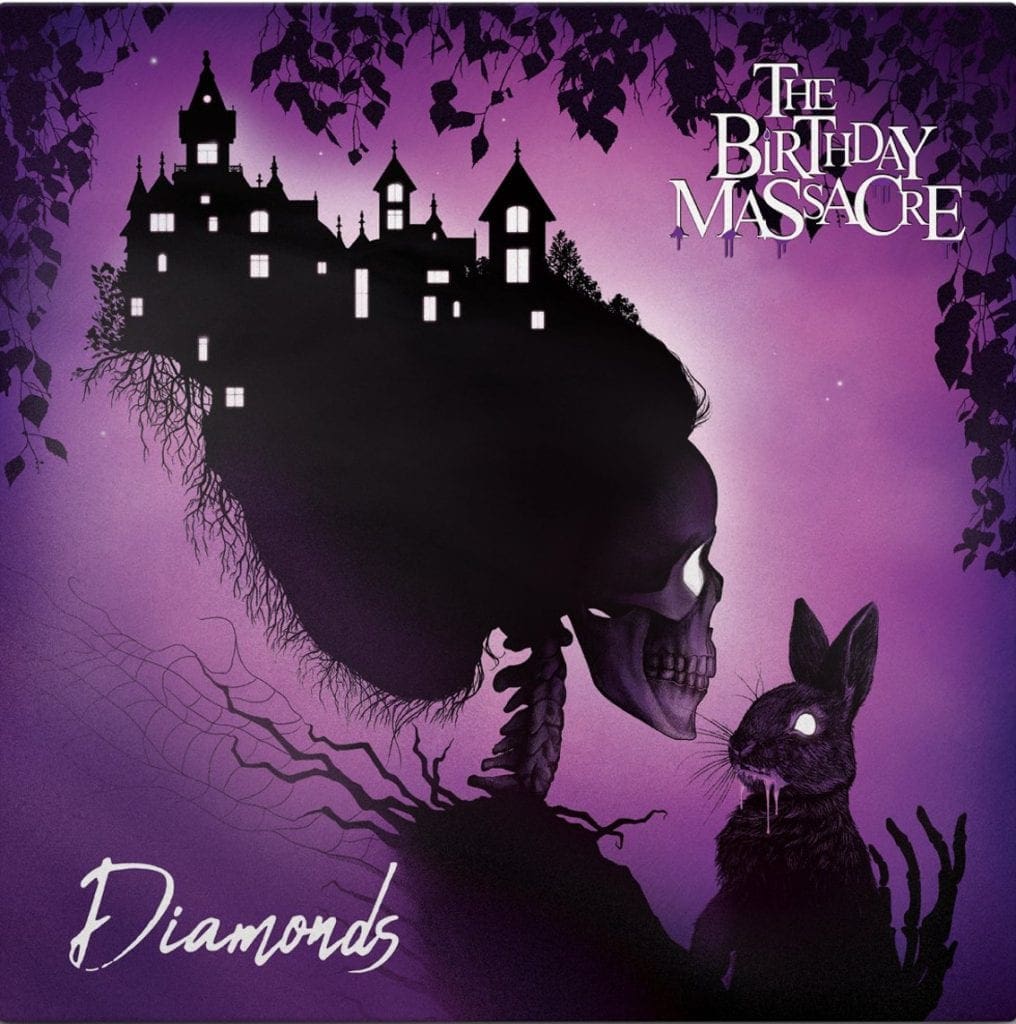 The Birthday Massacre have a brand new album coming up on March 27th featuring 9 all new recordings. "Diamonds" will be released as a digipak and as a limited vinyl set.
The album is the follow-up to 2017's "Under Your Spell".
The Birthday Massacre is a Canadian rock band and formed in 1999 in London, Ontario, and is currently based in Toronto, Ontario. When the band formed in 1999, they were known as Imagica. In 2002, they changed the name to The Birthday Massacre after one of their earlier songs in order to avoid confusion with another group. The song "The Birthday Massacre" was then renamed to "Happy Birthday".
The band have released seven studio albums already: "Nothing and Nowhere" (2002), "Violet" (2005), "Walking With Strangers" (2007), "Pins and Needles" (2010), "Hide and Seek" (2012), "Superstition" (2014) and "Under Your Spell" (2017). They also issued the DVD "Blue" (2005), the live album/DVD "Show and Tell" (2009), the demo album "Imagica", and the EPs "Violet" (2004), "Looking Glass" (2008) and "Imaginary Monsters" (2011).