Genre/Influences: Industrial, ambient, experimental.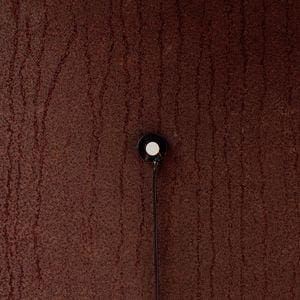 Content: Swarm Intelligence is back on track unleashing a somewhat conceptual release. After the last year's released "Faction"-full length, which revealed elements of IDM mixed with industrial and ambient ingredients, this new work explores more experimental ways of creating sounds.
Simon Hayes did a lot of field recordings to collect numerous metallic noises. This album is a kind of 'going back to the essence of the word 'industrial'. That's an interesting element and especially when you remember the early 80s industrial scene, which has nothing in common with the so-called industrial bands of today. It was all more creative and abstract as well.
I can't really say that "Rust" features the true spirit of early industrial music, but there's a kind of similarity in the use of metallic noises. The procedure to accomplish "Rust" is more complex and sophisticated as Hayes manipulated and treated all the noises in his studio. He gets a kind of mix between industrial and ambient music, this way creating some distance with his previous work. The composition becomes more abstract and experimental as well. There's a kind of bombastic creation supported with freaky noises.
"Vibrating Wire" is one of the most accomplished pieces built upon an impressive sonic canvas while carried by a low cadence. "Low Power Line" is another genius exposure of the sonic manipulations that this work has been made with.
The bombastic element is reaching a climax on the definitely industrial-inspired "Barricade". This track also reveals the main difference as a kind of hiatus between the early, unpolished and primitive industrial work and Swarm Intelligence, which reworked noises in an intelligent way. Hayes reveals himself as a sonic alchemist who's transposing original sounds into new noises.
I would say that this album is more into the quest of creating new sounds and noises instead of composing music, but it also reminds us that electronic musicians need a kind of sound bank from which they can start to compose.
Conclusion: "Rust" is a kind of visionary industrial music release focusing around the quest of creating noises and, which sounds different from the previous Swarm Intelligence work.
Best songs: "Barricade", "Low Power Line", "Vibrating Wire".
Rate: (DP:7)DP.
Band: www.swarmintelligence.net / www.facebook.com/swarmintell
Label: www.adnoiseam.net / www.facebook.com/adnoiseam