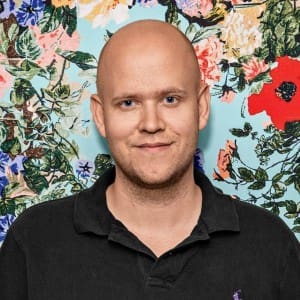 While Apple has announced its own streaming music service Apple Music, Spotify announces today it has 20 million paying subscribers. Another 55 million use the free version of the streaming music service, which means a total of 75 million users. A year ago Spotify was at 10 million paying subscribers and at 40 million free-riders, respectively. Just to give you an idea of the scale we are talking about, France's Deezer has 6 million paying subscribers and another 10 million who use it for free. With or without Taylor Swift, the Spotify train is taking up speed. Spotify's losses continue to increase though, not really a surprise as it is aggressively pushing its service and at the same time providing payouts to labels (who correctly pay out to their bands, or not).
It's clear that Apple Music – which only has a paying version (besides the first 3 free months) – will have a tough battle to win if it wants to convert that many people to use their service. It's hard to predict if (or how many) people with Apple devices will make the switch from Spotify to Apple Music. Those using Spotify on their Apple devices are used to a rather slick experience, it's not sure that Apple's offering will be able to beat this. Talking of 'beat', the 24/24 radio offering Beat 1 is not exactly a reason to switch over to Apple Music either. One thing is sure, those who have never used a streaming service on their Apple devices might now be convinced after all with what Apple has on offer, thus creating a bigger market share for streaming music. But even for Apple, who has 800 million accounts it can connect, convincing 75 million of them to use Apple Music won't be exactly be an easy task.
Nevertheless, the battle for who will be the biggest streaming company has just started. Because of this Spotify closed a funding round of more than US$500 million to try to keep the competition on a distance.
Disclaimer: Side-Line did not get any bribes from Spotify for this story :).