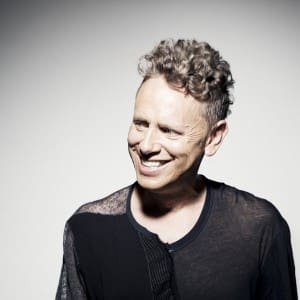 Following Martin Lee Gore's self-titled release under the MG moniker, comes a remix of "Europa Hymn" from deep techno producer and musician, Andy Stott. You can listen to the track below.
"Europa Hymn" is taken from Gore's 16-track release, "MG" which is out on CD and 2XLP (vinyl) and available right here
.
The album has so far been received with mixed feelings by the press and fans and hasn't really created any shock waves to say the least.
Here's the actual remix by Andy Stott:
And here's an interview with Martin Gore in which he talks about his inspirations behind the MG album.