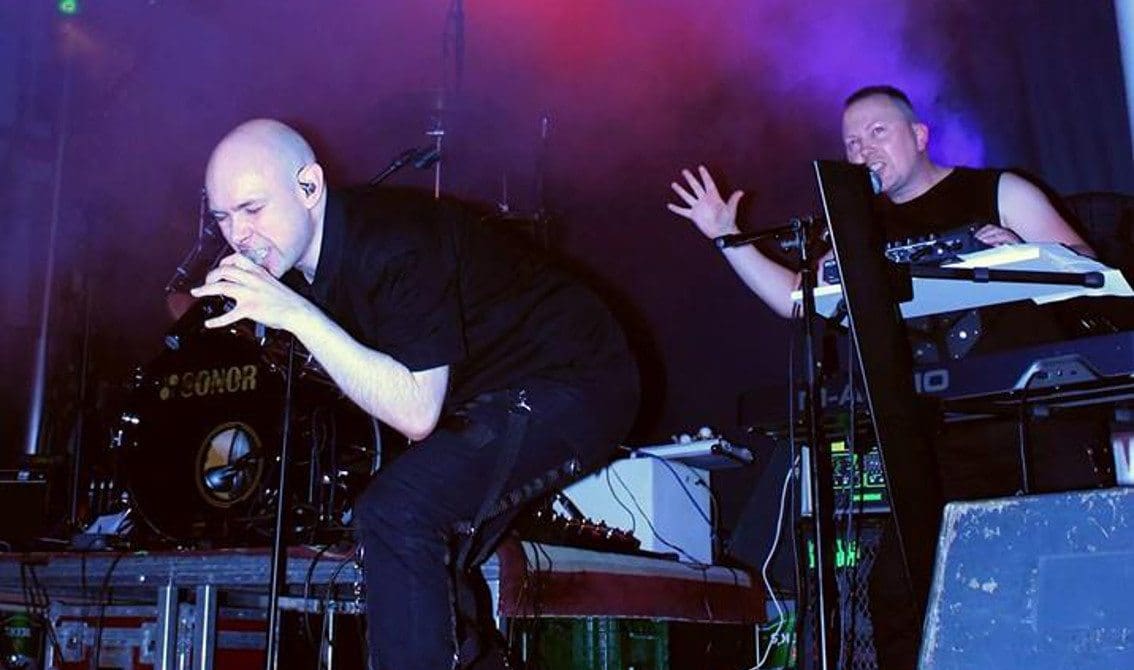 The 79th track on our free download compilation "Face The Beat: Session 4" (featuring 92 tracks) is by the German dark electro cult act The Psychic Force.
The Psychic Force is one of those cult dark electro acts which the generation born in the 1970s grew up with. Twenty one years after their last album they earlier this year unleached their third full length album "Welcome To ScarCity" on Alfa Matrix (including a limited 2CD boxset). Set up by Jörg Charnowski and Michelle Christiansen the band became a respected and praised EBM act during the 90s. The albums "Mutilation" (1992) and "Traces" (1994) both released on KM-Musik became praised underground items and today fetch ridiculously high prices on eBay and the sort.
The track we offer here was released on the band's "Reset" EP. You can find the project back on Facebook, make sure to check it out.
Listen to "Still Walking (Framework Mix)" below and download it right here.
Check our "Face The Beat: Session 4" page on Bandcamp to discover the other 91 bands. All donations will go to charity.