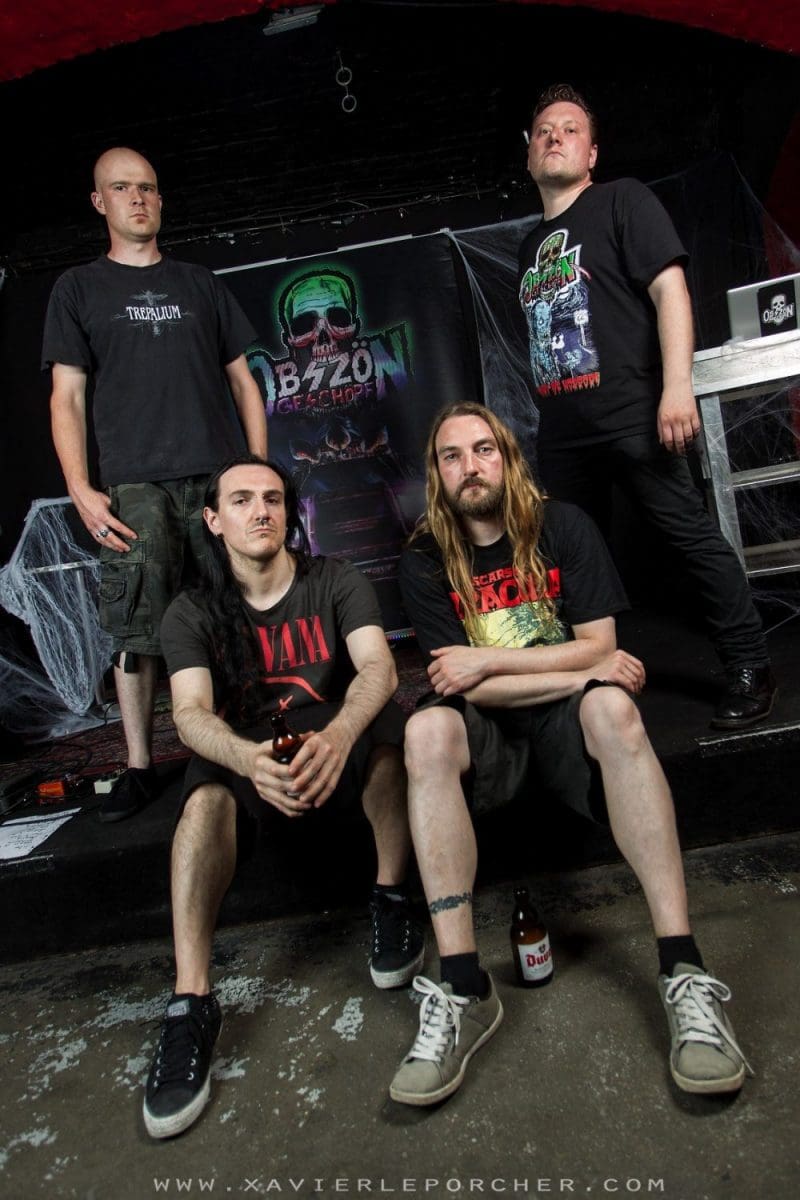 Track 43 on our free download compilation "Face The Beat: Session 3" is Obszön Geschöpf. On "Rue Morgue Creature" this French act offers its trademark mix of pulsating old school beats mixed with guitar riffs. We had been paying attention to the band due to their label history with Tamtrum, so the track they sent was listened to immediately, and accepted for inclusion.
You can listen to the track below:
Obszön Geschöpf was founded by Remzi Kelleci in 1996/97 in Boulogne-Sur-Mer (France). Obszön Geschöpf released a first demo album called "Day of suffering", a demo which so far never has seen an official labels release as it was only intended to tease labels and fish for a contract. In 2002 Obszön Geschöpf took part in a contest organised by D-side magazine and was selected among 300 participants. It resulted in a track on the attached CD-sampler plus a review and interview in the magazine.
The band was finally signed to the La Chambre Froide label which released the band's first album "Yell of fright" in 2003. In 2004 and 2005 Obszön Geschöpf released 2 more albums, "Son of evil" and "Tomb of the dead". The end of that 3rd album sounded like a beginning of the new Obszön Geschöpf sound, namely the mixture of dark electro ebm and metal guitar industrial. In 2006 the band began playing live shows too, 150 shows in total so far across Europe and the USA.
Since then they have release 4 more albums, the last one being "The vault of nightmares", and they have also executed a lot of remixes for well known bands from the electro and industrial metal scene.