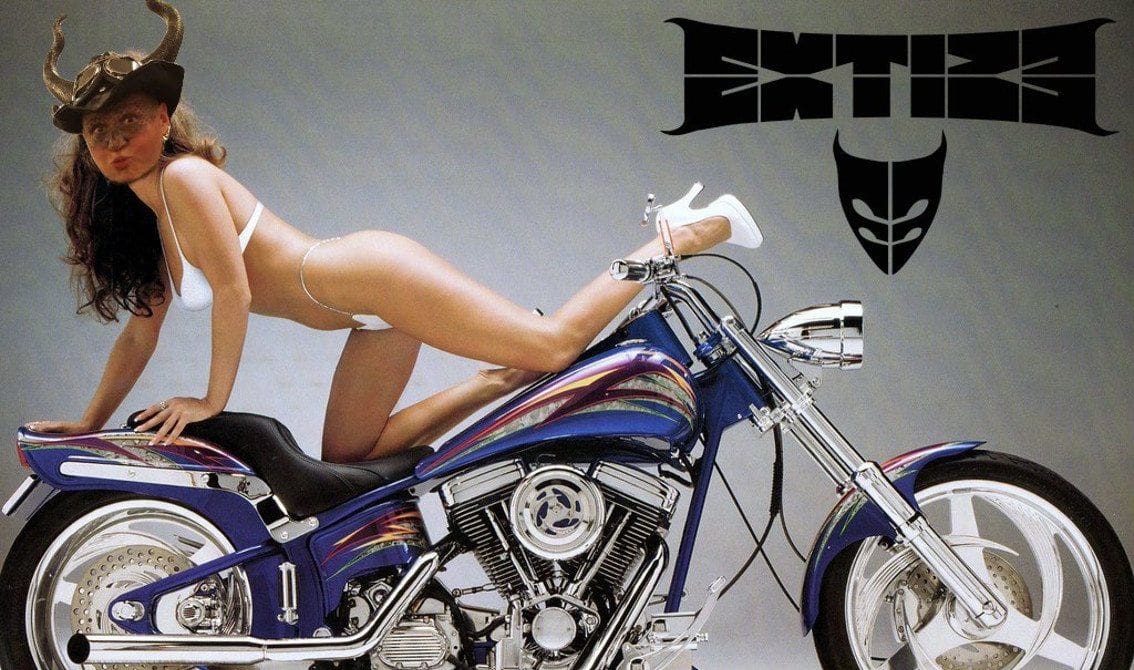 The 31st track on our free download compilation "Face The Beat: Session 4" (featuring 92 tracks) is by the Franco Germano act Extize.
Signed to the darkTunes Music Group label, the band has been terrorising the dark electro scene since 2009. For our compilation the band offered a bass guitar driven pearl which offers a fresh take on how dark electro can be when it gets an alternative touch by this lot!
Extize was created in 2007 by Cyb3rella as a solo project. By the end of 2007 Cyb3rSlut, Ionic Matrix (until 2011) and Cyb3rc0re (until 2010) joined the project. After being featured on the compilations "Extreme Störfrequenz 1" and "Extreme Sündenfall 7" the band joined the label Trisol Music Group. A first EP "Hellektrostar" followed in 2009. A year later DJ Barus replaced Cyb3rc0re . The second single of the band, "Gothic Pussy", was released in June 2010. A few albums followed and in 2012 Jan Dysfunction replaced Ionic Matrix.
The band decided to change its orientation in august 2012. Cyb3rSlut left the band, and the rest of band decided to change the music genre which became a mix between breakbeat, nu-metal, industrial, future pop, dubstep, electro-rock and hard electro, a mix which they call Dirt-E-Tronic. They also left Trisol and released their 3rd album "Anarchy Engineers" via the label Future Fame. In 2013 "Don't Fuck With an Angel" followed released via Future Fame/darkTunes Music Group label. More info on the band can be found via their Facebook page.
Listen to "Saloon Story" below and download it right here.
Check our "Face The Beat: Session 4" page on Bandcamp to discover the other 91 bands. All donations will go to charity.