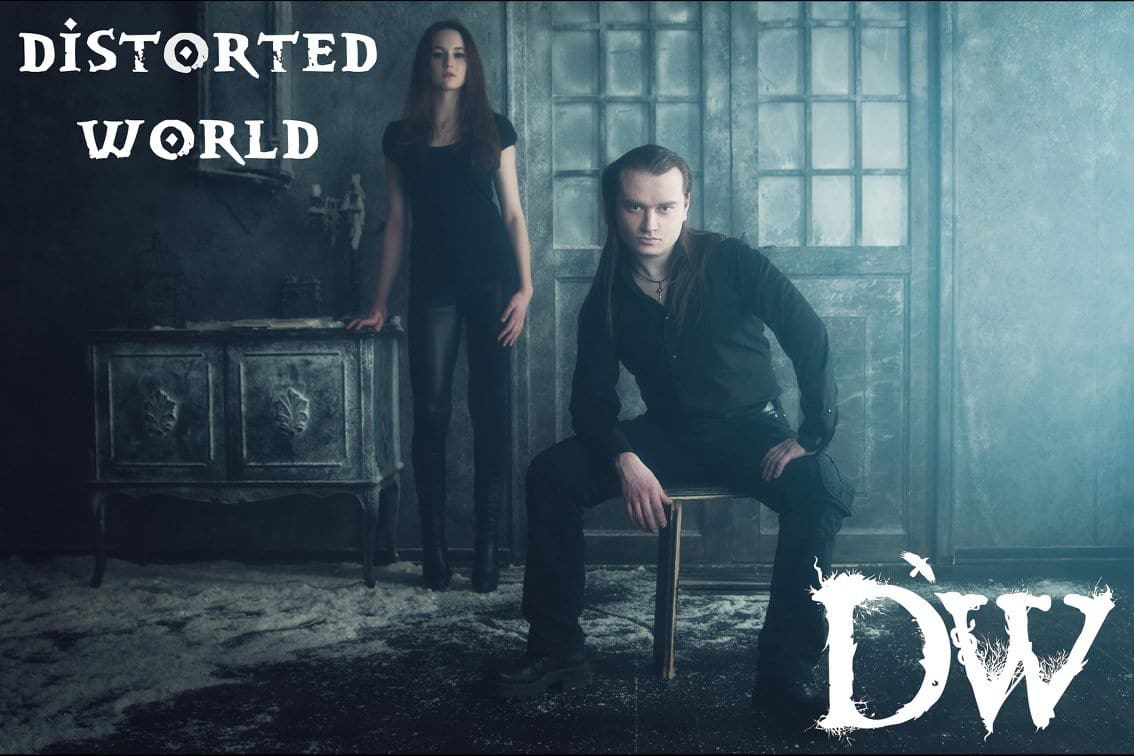 Track 20 on our free download compilation "Face The Beat: Session 3" is by Distorted World. On "Safe And Sheltered" you can hear the band's mixture of dark electronics, orchestral melodies (Schwarzblut comes to mind) mixed with Laibach infested vocals and the strong female vocals by frontwoman Angelina L..
You can listen to the track below:
Distorted World was founded in 2010 in Moscow as a side-project by keyboardist of Anthracitic Moths, Ivan M. A year later Angelina L. entered the project with her vocals. So far the band released the full album "Between the Strophes" (2012, Artificial Sun), the single "Personal Necropolis" (2013, Artificial Sun) and the second full album "Shadow Empire" (2014, Insane Records).
The track we feature here is also part of the bands newest EP "Drowning" (available here on Bandcamp). The release includes 2 new songs and also several remixes and the new version of song "Dream" taken from the project's debut full length. The new EP will show some changes in the band's music moving to different and a more melodic sound as you can hear. You can listen to it below and also order it.
Tracklist:
Cerulean Sea
Safe and Sheltered
Dream (Ver. 2015)
Dark Matter (Exemia Remix)
Cerulean Sea (Cutoff:Sky Remix)
You can order the new EP on Bandcamp or from the band's official website. A new LP is in the making for 2016.