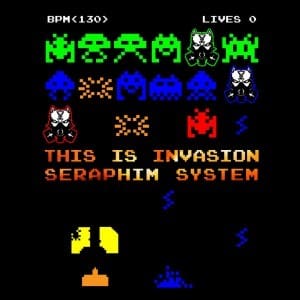 Out now is the 4-track digital EP "This Is Invasion" by Seraphim System. "This Is Invasion" includes remixes by Noisuf-X and Iszoloscope next to the single edit and the alternate "Bass Invader Version". Both the "Bass Invader Version" and the Noisuf-X remix are exclusive to this release.
This is the first single to be taken from the forthcoming Seraphim System album "Automaton Assisted Annihilation". You can order the single via Bandcamp or via iTunes.
The band was originally signed to DWA on the strength of their remix for the fellow DWA act Rave The Reqviem's debut album. Seraphim System's own debut album for DWA, "Deadly Force", was released at at the end of 2014. Sound wise Seraphim System mixes such genres as industrial, aggrotech, power noise, drum'n'bass, dubstep, glitch hop, hardcore, and even elements of metal.
You can listen to the single below, and pick it up if you like what you here!