Paul Kendall (Recoil, Nitzer Ebb, Depeche Mode, …) shows us his 10 favourite studio tools (Part 1)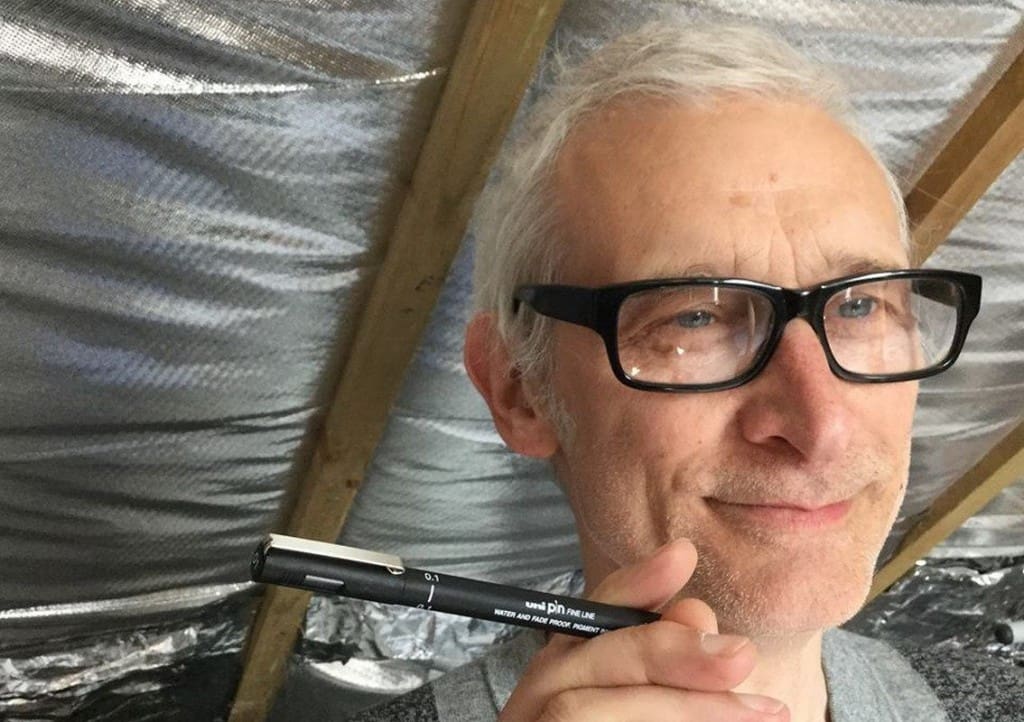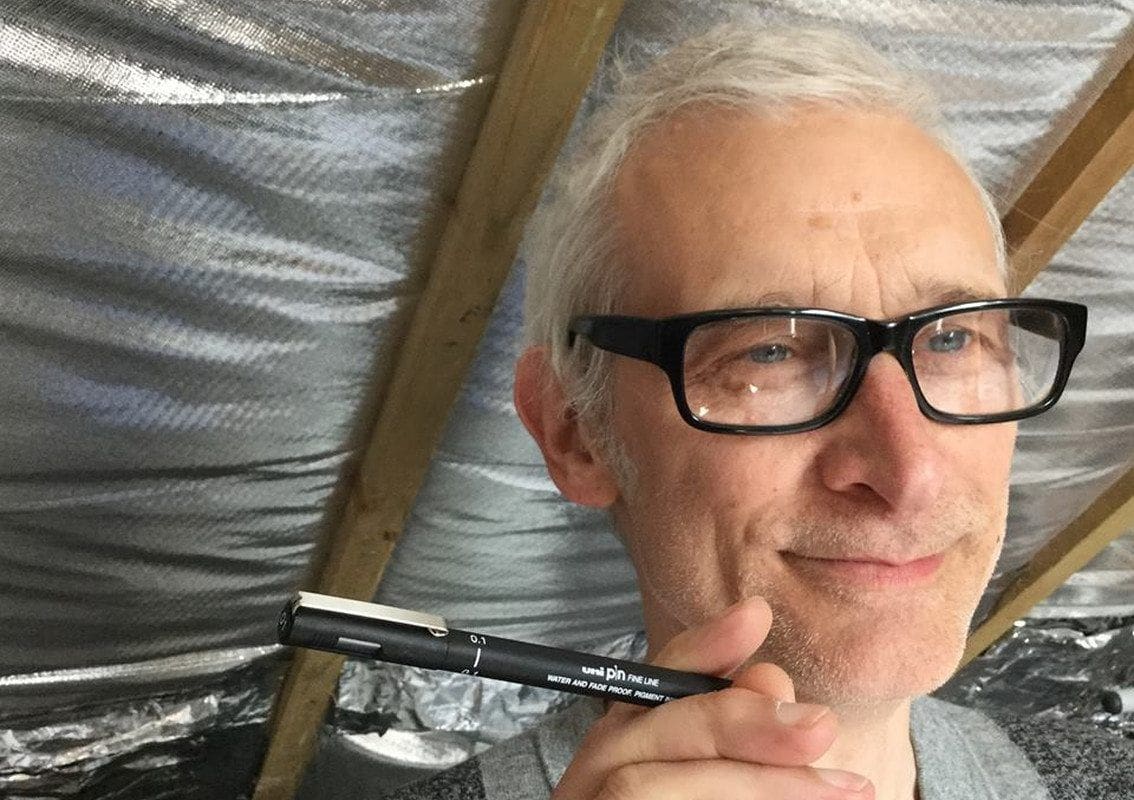 Especially for the gear sluts out there, we have asked renown sound engineer, producer, mixer and composer Paul Kendall to give us a list of gear he has been working with over the years. Kendall (you can follow him right here on Twitter) is one of those people who have a thorough knowledge of music gear used over the years. He has worked with Daniel Miller, head of Mute Records, in his then newly established Worldwide International studio and worked with many of the Mute artists such as Renegade Soundwave, Barry Adamson, Nitzer Ebb, Wire, Depeche Mode and eventually Recoil.
In short, a man with a history! This is the first in 2 articles on Paul Kendall.
1) Track Tape Recorder + Revox A77 (with varispeed):
Paul: "The invention of the tape recorder allowed electronic music to exist in an editable medium and so has to be the fundamental numero uno. The often repeated story about Varese I like to believe is true; as an experimental composer Varese ceased to compose for a considerable amount of time claiming he was unable to achieve the sonorities he heard in his head by the conventional means, an orchestra which is all he had at his disposal. He therefore gave up composing until the tape recorder appeared which allowed him to realise the sounds he was hearing in his head. Anecdotal but I can somewhat understand."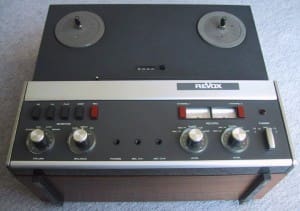 "I started using the Revox at university in '73 and learnt recording and most importantly editing, recordings made from No.2 on the list the VCS3. I bought my first A77 in '79 to set up a small demo studio with a couple of friends.
We would record on one machine then play that back whilst playing on top and recording on to another machine. Crude multitracking. But with the added fun of varispeed, drones could be made and further manipulations were possible."
2) The Wah Wah pedal: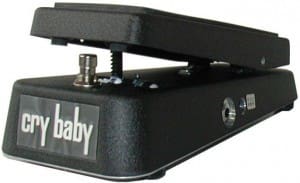 Paul: "At 12 when I first heard a wah wah played by Hendrix on a children's scientific television program demonstrating the intro of Burning of the Midnight Lamp I knew the idea of guitar pedals greatly appealed to me, rien change! So No.2 on the list will go to the Wah Wah and to the other Overdrive and Distortion pedals of this world."
3) VCS3 synthesiser: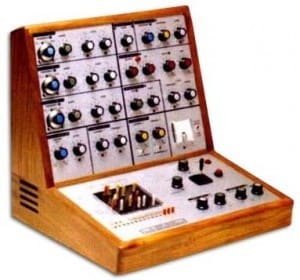 Paul: "British made synth without a keyboard of course, there was no necessity for a keyboard. As mentioned above, I started using this at university and would normally use it to process sounds, I was never really into synthesisers as a sound source. Through working with this synth for only 6 months I learnt some of the fundamentals of electronic music. It was most definitely an iconic machine appearing as it does alongside Brian Eno in those early Roxy Music photos. In spring '74 I was advised to leave university after only 6 months owing to my complete non-attendance at the Maths lectures. Unemployed and with the sound of a VCS3 still ring modulating in my ears I wrote to Peter Zinovieff, EMS, the developer of the VCS3 and visited their office/ workshop on the Thames. My youthful enthusiasm was not sufficient to be offered a job. At this time they were intending to develop the computer side and in 1974 I had never even seen a computer!"
4) Akai S900: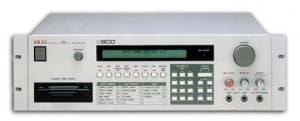 Paul: "I spent a lot of the first year working for Daniel Miller (Mute Records) moving around and installing his Synclavier. An extraordinarily versatile and quality machine; able to synthesise sound and most significantly sample sound and then be able to correct or modify once the performance was recorded. It was pre- midi, it was extremely large, heavy, and fragile in places and was rather spectacularly replaced by the arrival of the Akai S900. I am being slightly tongue-in-cheek but with some reason. Sampling was all the rage in the mid-late 80's the aforementioned Synclavier and the Fairlight were responsible for some of the most brilliant and horrendous acts of sampling: n.n.n.n.nineteen. So the S900, although mono, had MIDI and soon became the most significant presence in the studio. Producers and engineers would always be close to their sample libraries, 3.5" floppy discs containing the collection of mentalist drum sounds you've ever heard. But each 2Megabyte disc has faded into the terabyte in the palm of my hand. So, No.4 is the S900 although the stereo big brother S1000 became more relevant. Until…"
5) Sound Designer: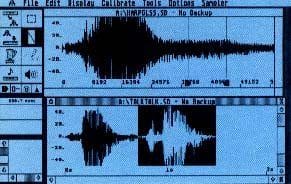 Paul: "Christmas 1990 my life changed as I spent the whole of the festive season in front of my Mac IICi running Sound Tools software. I believe I was one of the first in UK to have a system and it was everything I could have hoped for. Although it was only a stereo non-destructive audio editor you could layer 4 stereo tracks together with delays upto 32 seconds, and there were a number of transformations of pitch and duration possible, the most significant concept was that of playlist, where you could identify sections in your music, say 2 or 4 bar sections and repeat and reorder using a list function. The extended 12" mix was waiting to be a mouse click away from being even more within reach. Also, it allowed us to record loads of dub passes of a mix on to DAT then transfer into Sound Designer and edit a monster. This eventually developed into Pro-Tools which has arguably had the most significant affect on the recording industry since the invention of multitrack recording."
6) Reaktor Softsynth Native Instruments: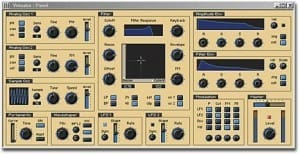 Paul: "It wasn't long before I had wholly adopted the digital domain and my first piece of essential software apart from the sequence/ recording was Reaktor by Native Instruments. They did a very smart thing by opening the software up to users who wished to develop their own "versions" of Reaktor building blocks/ devices. This ensured a healthy on-line community, predominantly men I'd wager, that has endured for a very long time. Reaktor then as now will do whatever you want; create sound, manipulate sound and sequence sound. No.6 is Native Instruments for still existing!"
7) Ableton Live: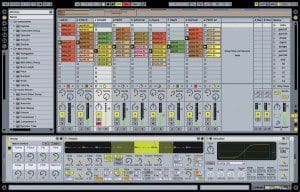 Paul: "I was aware of Ableton Live quite early as a couple of the young engineers at Mute were also DJs and Live had developed the amazing warp facility which allowed "beat matching" in virtual realtime! Ableton made a slight shift of product focus from recording studio DAW manufacturers/ developers like Pro-Tools, Logic, Steinberg to emphasise more live performance possibilities. This reflected what had been happening in the music industry in general with the rise of the star DJ culture. Live has continued to progress and is significant by having a slightly different approach to composition and performance. Honestly I have never used one piece of software that does everything brilliantly but as long as they all work ok alongside each other then the world is just fine."
8) The Modular Revolution:
Paul: "In some ways I wish I was starting over, riding this recent wave of excitement in boutique home-made modular frenzy but I accept I am not and it is one ride that sadly I wont be taking, I cannot hide my jealousy. My fundamental problem with synths as keyboards eviscerated by modular and I say jah. So nummer acht, eventhough I am just a peeping Tom, is the recent success of modular synthesis."
9) Autotune:
Paul: "Is a software program that allows realtime tuning of an input source normally a vocal. How we perceive the world is different after the invention of Autotune we are no longer sure of the veracity of a performance. Whether this is actually a problem depends on your point of view. I can't be too fussed with its use in a recording environment as it is a further effect available in the pallette. In fact I am not sure i care too much in a live context either if appropriate for. Why tarnish the spectacle?"
10) …
Paul: "And this a photo of me holding my UniPin pen my preferred instrument these days!"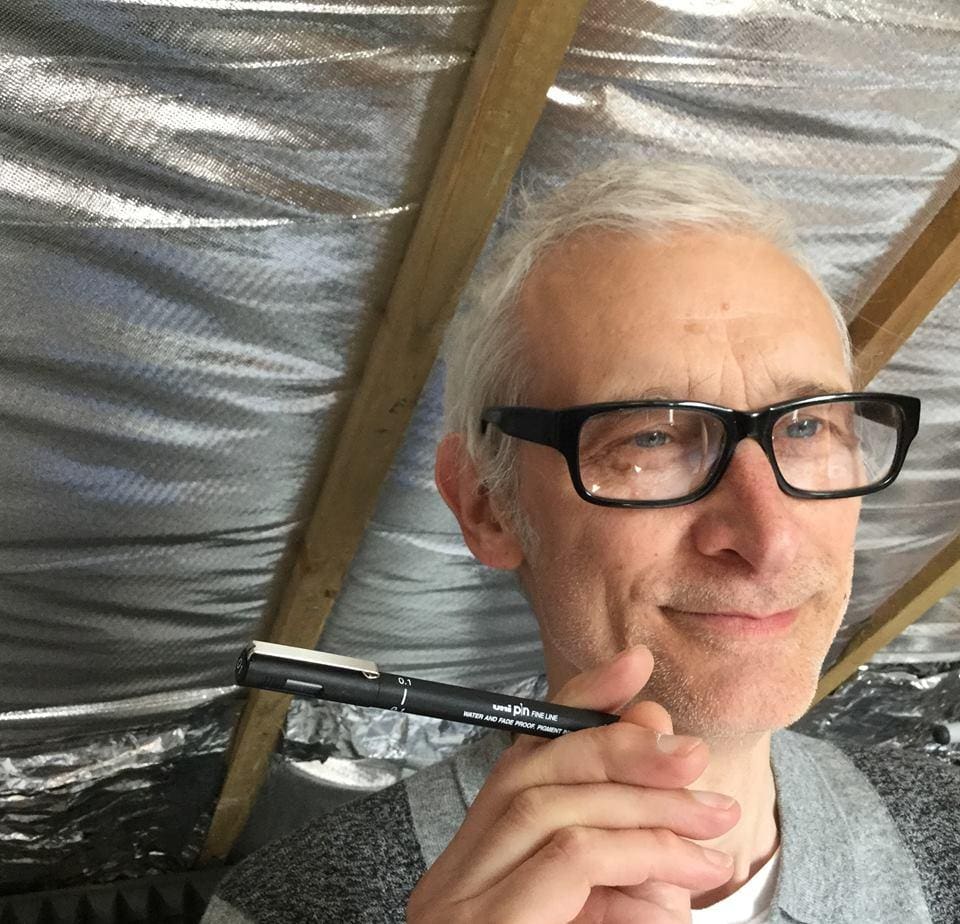 Since you're here …
… we have a small favour to ask. More people are reading Side-Line Magazine than ever but advertising revenues across the media are falling fast. Unlike many news organisations, we haven't put up a paywall – we want to keep our journalism as open as we can - and we refuse to add annoying advertising. So you can see why we need to ask for your help.
Side-Line's independent journalism takes a lot of time, money and hard work to produce. But we do it because we want to push the artists we like and who are equally fighting to survive.
If everyone who reads our reporting, who likes it, helps fund it, our future would be much more secure. For as little as 5 US$, you can support Side-Line Magazine – and it only takes a minute. Thank you.
The donations are safely powered by Paypal.