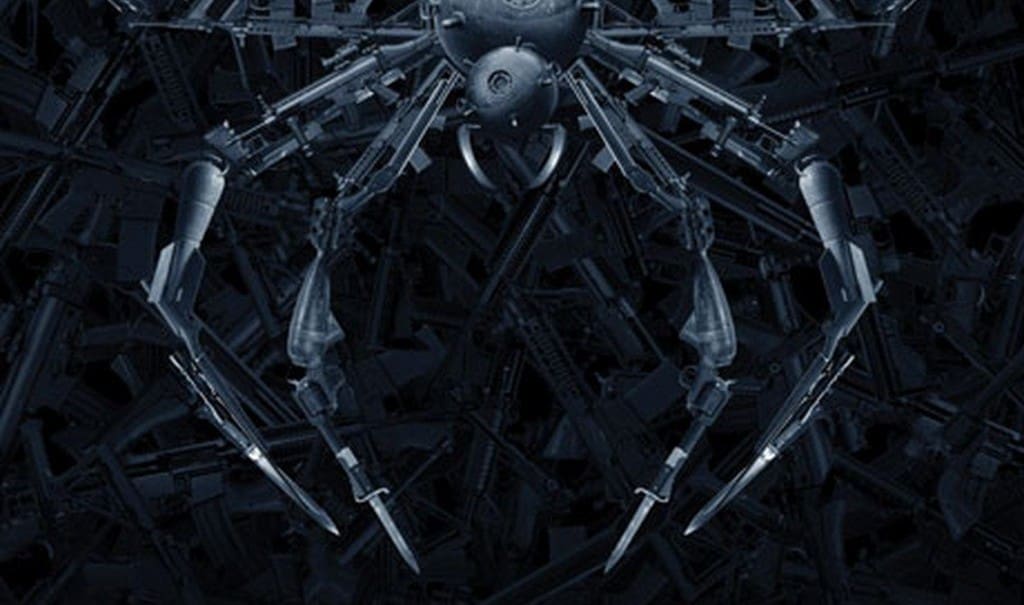 "Weapon" was the twelfth studio album by electro-industrial band Skinny Puppy. It was released on May 28, 2013 via Metropolis Records on CD and now sees a vinyl reprint in a limited edition. You can order your copy right now.
The stunning new album was inspired by the band's learning that their music was being used as torture at Guantanamo Bay. As work on the album progressed, the general concept of weapons became a theme. Given this view, the pop undertones of the album's opening "Wornin' " and the compelling counterpoint of the vocals stood as a commentary on what the band called "the concurrent glorification of the gun culture and simultaneous horror at the devastation the gun can cause".
For those who didn't know, the album titles reveal an anagram when you arrange the capital letters in the tracks. They will read "CULLLT", and the O from the bonus track "Overdose" can be added to the message, making it read "OCULLLT". Ogre's side project with Mark Walk (Ohgr) used the same method to conceal a message in their first two albums.