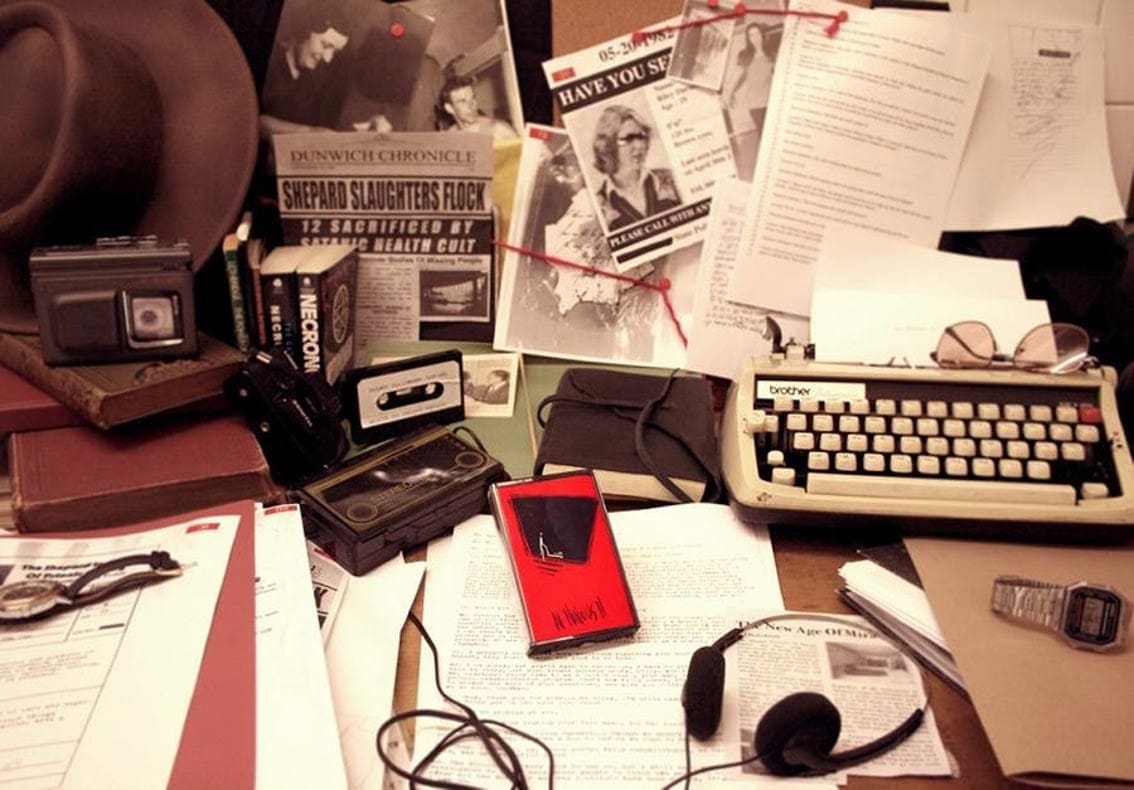 "All Hallows' II" is a full-length studio album by Robin Ogden (OGRE) and Dallas Campbell. The sequel builds upon the previous instalment of 'All Hallows''.
Robin and Dallas collaborated online using FaceTime, Dropbox and Sid Meier's Civilization V. Joined by their shared passion for all things analog, tape machines and esoteric vintage synths, "All Hallows' II" draws on the duos combined nostalgia for the halcyon years of Carpenter and Goblin-esc soundtracks, cheap horror movies and sweet synth scores.
The soundtrack is the fourth instalment of their many transatlantic collaborations and includes – and here we enter the fiction part – the unaltered case files of the events of 1983 and what really happened at The Shepard Institute For Psionic Inquiry, by examining the interviews, reports and artefacts, which are included both digitally with the release and physically with physical versions of the soundtrack.
The soundtrack features 24 tracks and will be released both digitally and on cassette with a special edition physical package of "All Hallows' II" including a hard print copy of the story component and a 'found artefact' meditation cassette. A separate selection of B-sides and cuts entitled: "All Hallows' II: Coda" will follow the release.
Below is a first preview.