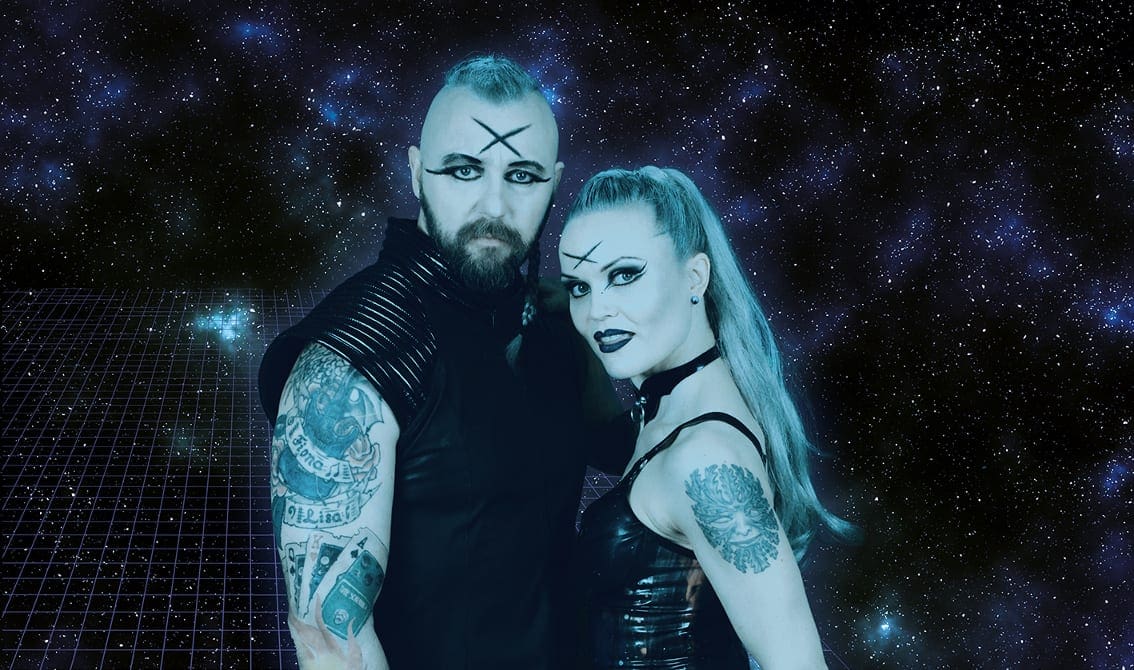 One year after the debut "Passengers", the Mainz (Germany) based act X-O-Planet (aka Manja Kaletka and Goderic Northstar) have released a new album "Voyagers", remaining true to their main theme of Science Fiction and Synth Pop.
Here's already a live cut of the titletrack "Voyagers".
The band was founded at the beginning of 2016. And you might know Manja from her work with the Essen formation Jesus On Extasy, the British avant-garde musicgroup Attrition, the neoclassical band Weltenbrand from Liechtenstein, Illuminate and she also participated on material from 18 Summers.
You can check out the full album below.