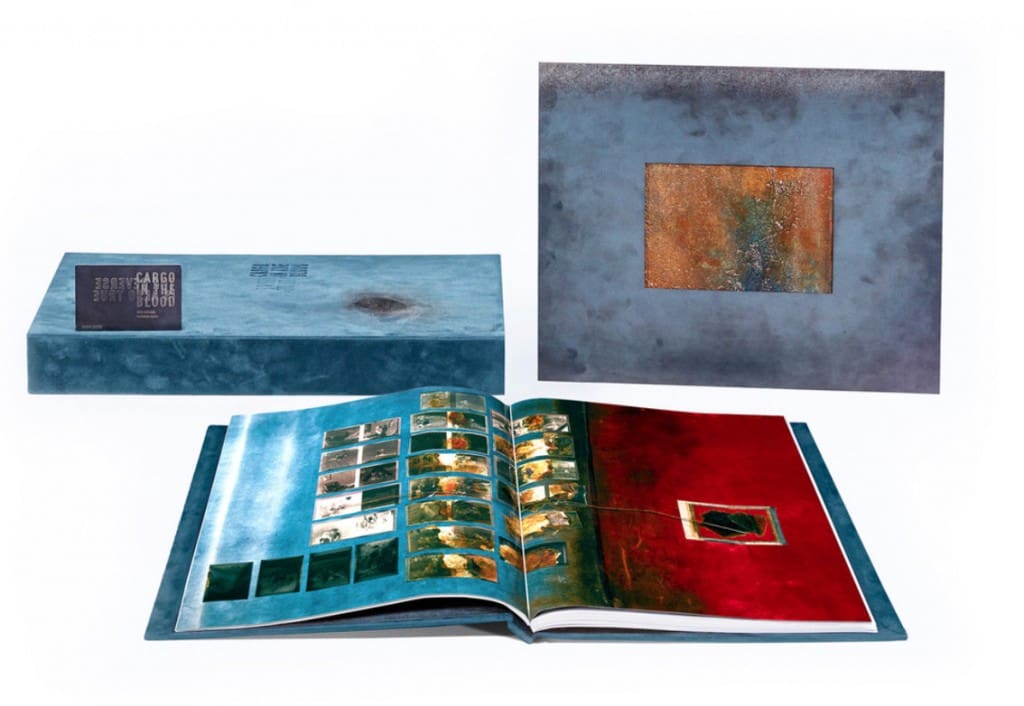 After US$ 1,100.00 NIN shoes, there's now also a 250 UK Pound NIN book measuring 15″ x 13″ x 2″. Titled "Cargo in the Blood", the book comes in a limited edition (2000 copies) featuring Russell Mills' art for "Hesitation Marks", the 8th studio album by American industrial rock band Nine Inch Nails, released on September 3, 2013.
It was the band's first album since 2008's "The Slip", and their first release on Columbia Records, making this their first album released on a major label since 2007's "Year Zero".
The book holds 320 pages and comes accompanied by an original mixed media painting by Mills housed in a cor-teen steel frame. Added is a custom laser-etched steel card numbered between 1 and 2000. Each set is bound in a plush cotton and rayon flocked material while the exterior features debossed and foil stamped lettering and a hand cauterized mark. The pages have been printed with metallic silver and 4CP UV inks.
Each set will contain original artwork and markings that will vary in appearance compared to the picture we show above. You order it here.