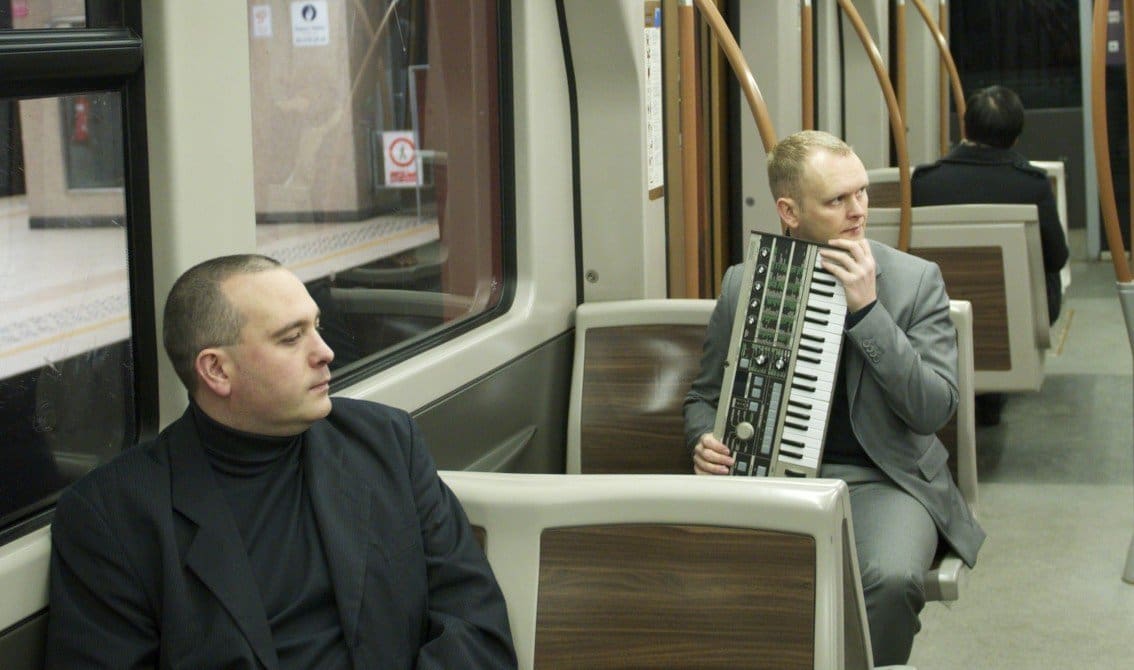 Yesterday, on the anniversary date of their deceased band member Passenger L, the Belgian electropop/kraftwerkian act Metroland released their tribute album "Things Will Never Sound The Same Again", a tailor made production for the late Passenger L (Louis Zachert). But they also released a double download single ("Under The Roof"/"Under The Roof (Remixes)") which are available on Bandcamp.
"Under The Roof" is the band's sole single from their new album and as a title aptly chosen, because it is a wink to the name of Louis' mastering studio. It was a place where all Metroland members spent a huge amount of time, recording a variety of music.
For the alternative "remixes" version of this single, the band turned to artists who were closely working with Louis. As a result you can hear Johan Breton giving the track a minimal tech house touch while Franky Deblomme, for whom Louis mastered several Darkmen releases, gives "Good Moaning" an extra punch. The 3rd remix is the one of "Music/Machine" by Musicocoon, the very last production Louis and his Musicocoon partner, Philippe Malemprée, had been working on.
A perfect salute to what was one hell of a sweet guy, with no attitude whatsoever, a rarity in today's music scene.
You can listen to the band's recent album below: