Genre/Influences: High-tech-ambient.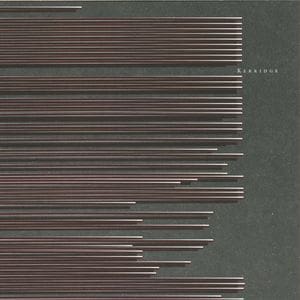 Content: Samuel Kerridge has already released a considerable number EP's on different labels, but his 2nd full length album appears to be a new beginning. This album was released by Contort, which was set up by Kerridge and his wife Hayley Kerridge. Contort is also known from event series organized by Sam- and Hayley Kerridge.
This opus is one of the most innovative ambient releases I've heard in my entire career as a journalist. Kerridge clearly deals with a dark and experimental side of electronics, which is mainly focused on manipulation of sounds and noises. It's somewhere in between industrial and noise, but with a heavy and overwhelming dark-ambient touch hanging over the tracks. But the main particularity lays in the global production reveals the production skills of this artist. This producer mixes and records his work with a fine taste for magic effects and stereo treatments. The work results from the passion of an artist in search of high-tech. I would qualify this work as pure 'sound design'.
The work is pretty experimental and therefore not accessible to a wider audience and yet I'm convinced it's the kind of sound that will appeal to numerous lovers of avant-garde compositions. Kerridge is a totally addicted sound freak, which next to his electronic manipulations also like to experiment with guitar treatments.
"Always Offended Never Ashamed" is a freaky exposure of the man's creativity. It's an album that can compete with the most legendary and recognized dark-ambient artists, but with some particularities on top.
So there's this freaky and ghost-like resonating vocal element in the background of the work. It sounds like a tenebrous, evil voice empowering the chilling party of the work. These 'vocals' were used as an extra noise input rather than real vocal parts. But you'll notice real vocals on "TRN5" mixing female, spoken words in French and male sung parts. This tracks sounds like a great terror-soundscape.
The totally freaky "DAYT" is an absolute masterpiece in the creation of noise minimalism. The global production sounds like touched by the hand of an evil, but genius God. And I'd a similar impression when discovering "WOSN", which really feels like a composition to awaken spirits. The global progression of this track also reflects the brilliance of this composer. He tolds you in his grip for more than 10 minutes. It sounds a bit cinematographic as well while elaborated with some industrial-like percussion parts.
"WIAGW" not only is the final track, but also another highlight. And here again Kerridge patiently and meticulously composed his sonic web made of haunting sequences and a few vocals to leave you totally breathless.
Conclusion: I was not that familiar with the work of Sam Kerridge, but the least I can say is that this vinyl is a truly obscure, but orgasmic experience in sound. This sound stands for the avant-garde of ambient music.
Best songs: "WOSN", "DAYT", "TRN5", "GOFD".
Rate: (DP:9)DP.
Band & Label: www.facebook.com/pages/Samuel-Kerridge/254101808045291 / http://drenchedindistortion.tumblr.com