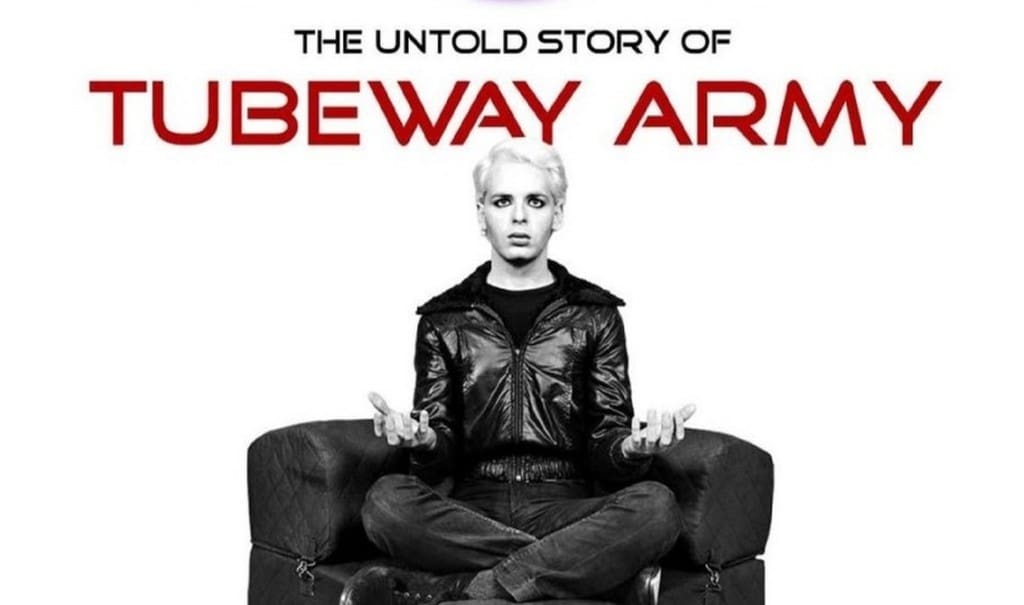 Out now is the Gary Numan bio "Tubeway Daze: The Untold Story Of Tubeway Army" by Paul Goodwin which is available now on Amazon
.
Here's the press text that comes with it: "Before Gary Numan there was Tubeway Army, and before Tubeway Army there was Gary Webb, a determined and ambitious 16 year old singer/songwriter from West London, who in the punk-assaulted summer of1976, dispensed with full time education to pursue his long held dream of fame and stardom. To assist him in this quest came talented bassist, Paul Gardiner with whom Gary first founded Tubeway Army.
Together with Gary's uncle, drummer Gerald Lidyard, they gigged sporadically around central London as the band eventually drew the attention of a small independent record label, Beggars Banquet. No-one could have predicted back then that in just a few short months, music history was about to be made as Gary Numan and Tubeway Army burst onto the music scene in the early summer of 1979 with the futuristic anthem "Are 'Friends' Electric?", a song that ushered in a fresh and exciting new era in popular music."
It's not the first book that Goodwin has written on Gary Numan, in 2005 he already published "Electric Pioneer: An Armchair Guide to Gary Numan" (find it right here on Amazon
) followed by "Gary Numan Tracks Song By Song Album By Album" in 2012 (you can find it right here on Amazon
).