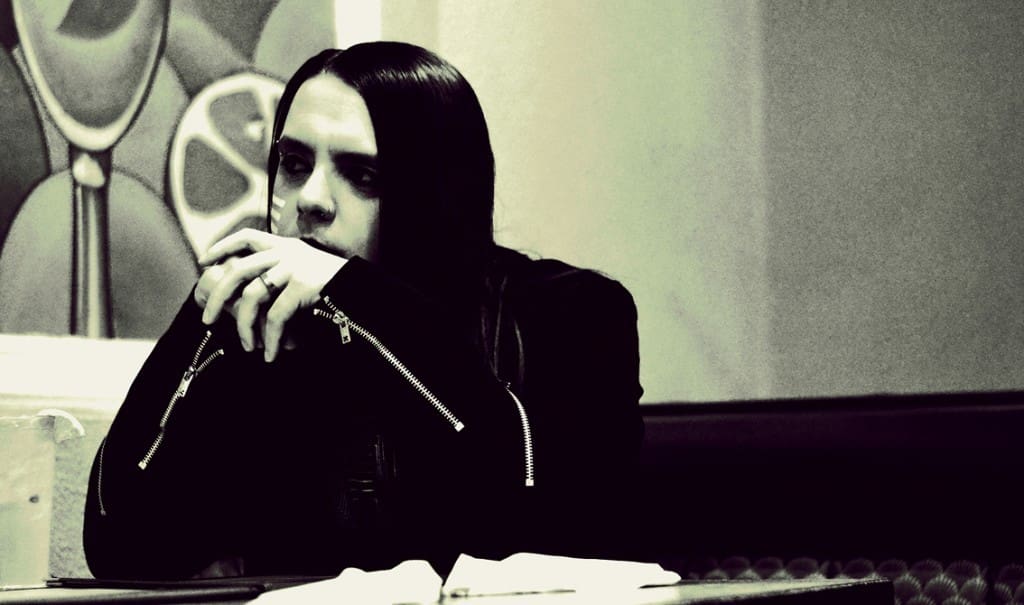 Track 33 on our free download compilation "Face The Beat: Session 3" is by IIOIOIOII. IIOIOIOII was one of the first bands to contact us after we launched our call for submissions. On "Last Cigarette" you can expect the band's typical electropop mixed with the clean vocals by Christopher Gurney. A band which should please the synth pop / electropop fans out there.
You can listen to the track below.
Started in 2012, IIOIOIOII (pronounced I.O.) was formed by Christopher Gurney on a corner desk in his bedroom. Chris spent years slowly shaping the current sounds to match the tones and melodies in his head. Going from rough and distorted tones with growling and raspy vocals of their first album Reflect to smooth sounds by going both backwards and moving forward at the same time in style.
In late 2013 IIOIOIOII released the well-received "Sun" album, through the now defunct Juggernaut Music Group. The project moved forward into 2014 further developing and shaping their sound. In 2015 the next EP "Post Brimstone" was finally released offering a bittersweet synthwave tone that's made for laying down in your bed and staring at your ceiling. IIOIOIOII continues to move forward through their emotional journey of outer and inner reflection.