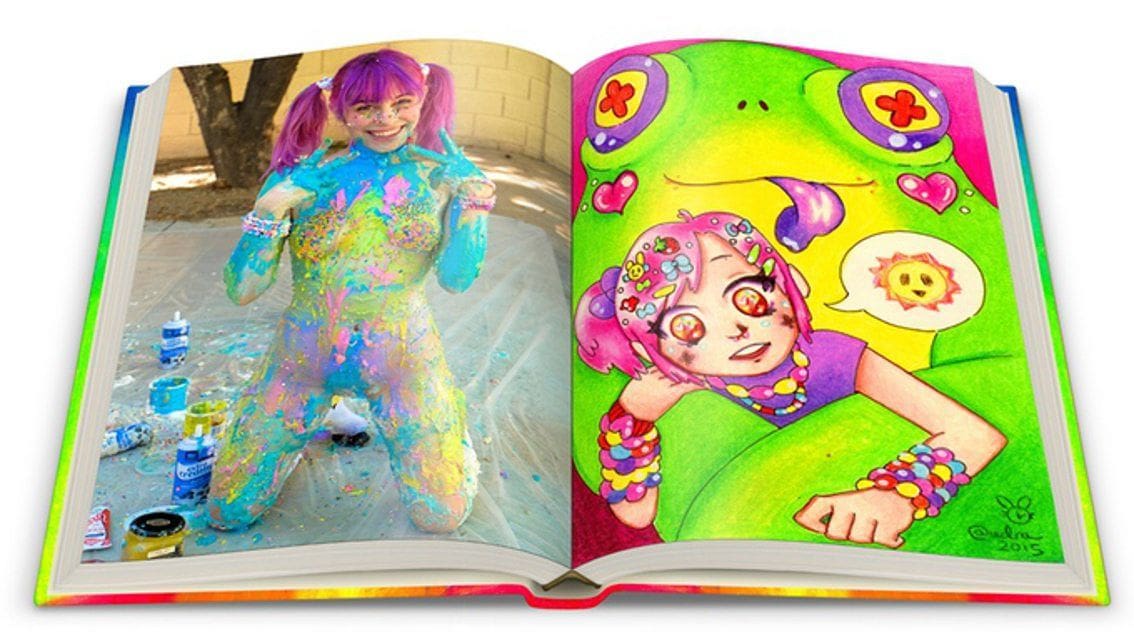 Audra has joined up with Heaven Pegasus to produce the track "Spider" which is going to be a bonus free download for all backers of the upcoming hardcover coffee table art book "Ultra Happy Alarm" designed by Blue Blood's Forrest Black and reaching its end right here on Kickstarter (only 12 hours to go!)
Here's a stream of the track which will be yours to download if you back the project.
The book itself will be a combination of her drawings, her personal photos of her career and professional modeling photos as she reveals in the video below.
You might recognize Audra from hosting the Fickle Wish livestream or reporting for NHK television's Kawaii International or as one of the six reality TV stars of Myx's The Doll Life. You might also have checked out her playful fun-loving nudes for Blue Blood and Messy Hot, who knows!