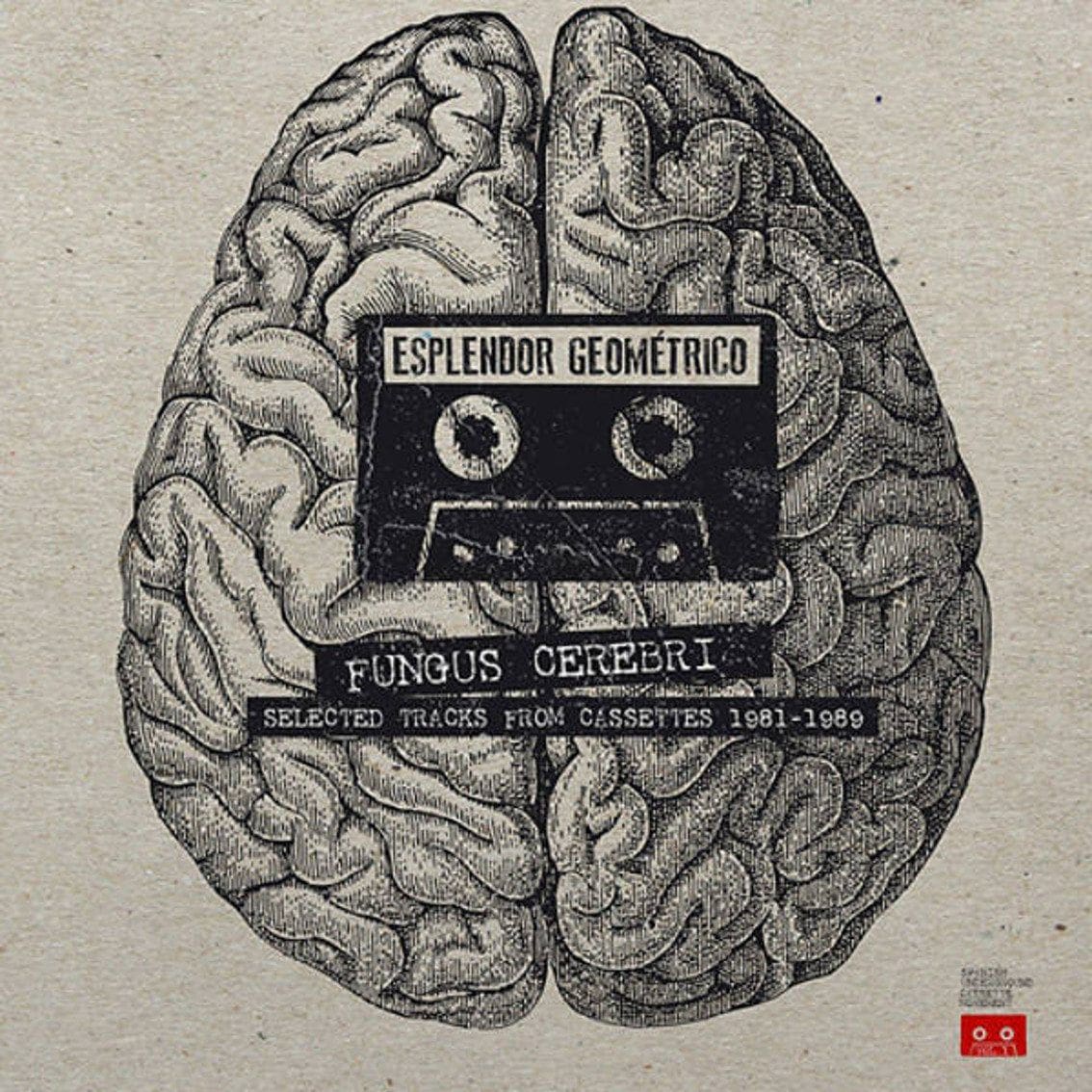 Fungus Cerebri (Selected Tracks From Cassettes 1981-1989) is a double LP in deluxe gatefold sleeve which includes a selection of tracks by Esplendor Geométrico originally released on cassette and recorded between 1981-1989. You can order this very limited edition right now, it's being sent out by the end of December.
You can expect minimalism, raw and harsh analogue electronica, distortion, Arabic sounds and shortwave radio recordings as you can hear below on the track "Fungus Cerebri". Duet Emmo fans will love this material for sure!
All tracks have been remastered from the original tapes for this edition. The 16 tracks are taken from the "Sinn & Form" cassette compilation (Daterverarbeitung 1982), "En directo Madrid y Tolosa" (EGK 1987, cassette), "Esplendor Geométrico en Roma" (EGK 1986, cassette), "Madrid Mayo 89" (Línea Alternativa 1990, cassette), and "Diez años de Esplendor" (Línea Alternativa 1991, double cassette).
The track selection is by Andrés Noarbe, the band's manager since their beginnings in 1980 and director of Geometrik Records.