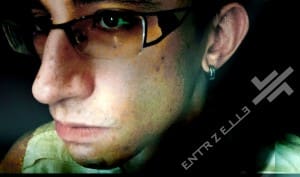 A few days ago we talked about the Los Angeles based act Entrzelle which got featured on our free download compilation "Face The Beat: Session 2". Since the 'Face The Beat' series has become a laboratory for talent, it isn't a real surprise that the band in the meantime secured a label deal with Alfa Matrix which now releases its very first EP "Set These Walls On Fire" together with a hugely extended reissue of their their self-released debut album "Part Of The Movement" (originally released in 2012).
The EP itself counts 8 tracks (6 studio tracks and 2 remixes) and is available via the Alfa Matrix Bandcamp page together with the reissue of "Part Of The Movement" which counts no less than 19 tracks including bonus remixes from the self-released "Biotic Shift" EP (2013), all re-recorded, re-mixed and remastered. Recommended if you like Rotersand, Covenant, VNV Nation, Imperative Reaction and Seabound!
Here's a trailer for the EP.
You can listen to both releases below (several tracks are already offered for preview), order it and download them on Friday when they get released.