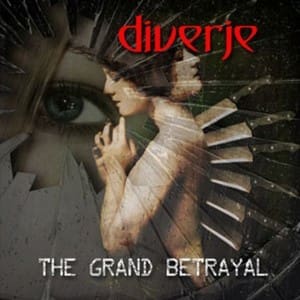 Out now is "The Grand Betrayal", the all new album by Diverje. This is the 9th official album of the outfit and for this release Tommy T. was again joined by J. Wicked. Several tracks ("Human Condition", "The American Candidate", "Another Douchebag" and "Eliminate the Waste") deal with the current state of affairs in this society and rebel against – and we quote – the government and rich, greedy bastards who have destroyed so much of our friends and families.
Contributions come from Vince Pujol (Electro Synthetic Rebellion), Inline Sex Terror on "Closed Minds" and [de:ad:cibel] on the title track "The Grand Betrayal".
The 16-track album comes completed with 2 bonus remixes from Proyecto Crisis (Chile) and Cutoff:sky (Russia). Below are various previews to check out. The album is available from the DSBP online shop.