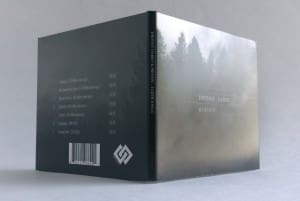 protoU has joined up with Cryo Chamber to release the intriguing "Earth Songs" album on which she collaborates with Dronny Darko. The dark ambient album holds dreamy atmospheric drones and field recordings on a concept album that starts with – and we quote the band – "the Big Bang, leading us through a path of evolution from the first life below the surface to the connected consciousness of humanity and us finally leaving earth."
You can order the album on CD and as a HQ download right now from Cryo Chamber's Bandcamp page.
protoU aka Sasha is a trained violinist and choir vocalist whose first ventures into own productions were a strong mix of distorted electronics followed by a multitude of related genres like drum n bass, ambient and electronic music. Dronny Darko from his side is an ambient driven, drone influenced artist from Kiev, Ukraine who debuted with the "Outer Tehom" release on Cryo Chamber.
Below is a video teaser for the "Earth Songs" album.
https://www.youtube.com/watch?v=g6Vkbv3WVUg
You can order the "Earth Songs" album below.