'Das Lied der Deutschen' – a 200 old year song banned by political correctness – finally re-released in its entirety by Sacha Korn – an interview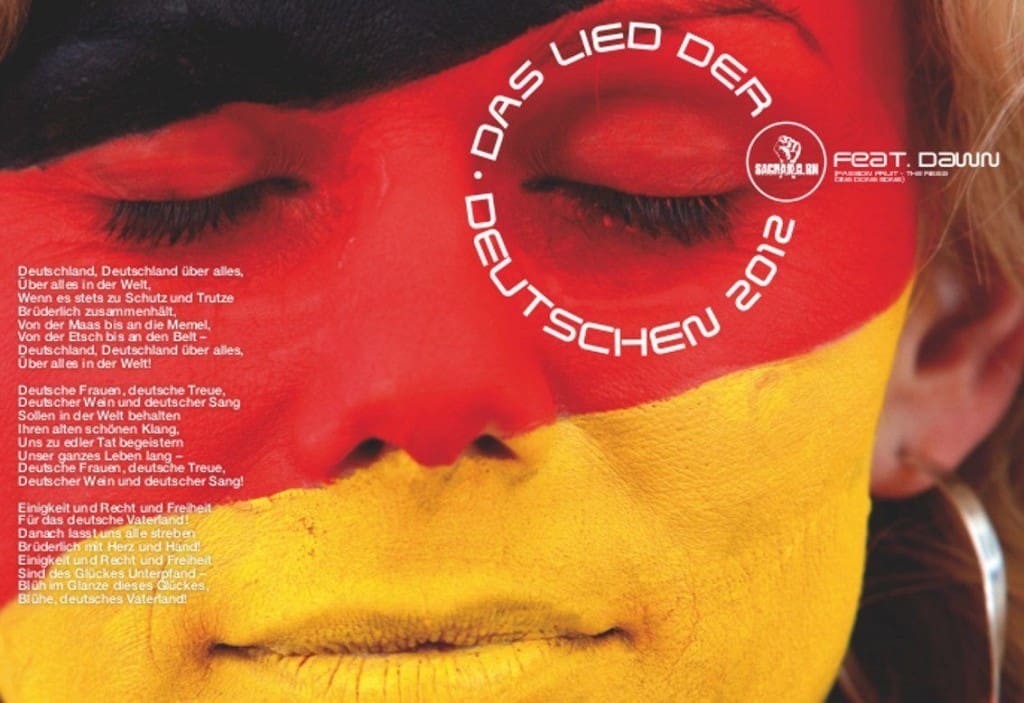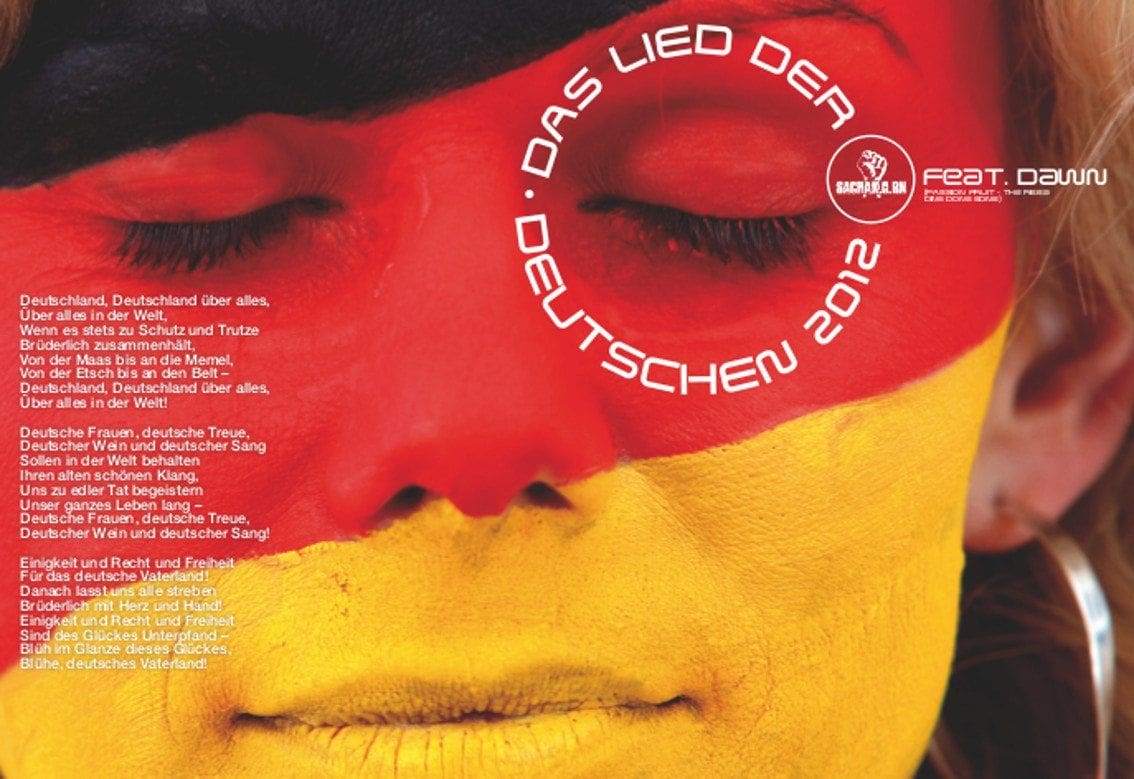 Released now for the very first time on digital platforms is "Das Lied der Deutschen" in a version by Sacha Korn. The song – having all of the strophes – reached the download and streaming platforms last weekend and is an excellent contemporary cover. We talked with Sacha Korn on why he re-released the single, his version originally was self-released in 2012 selling over 15.000 copies (!).
The song itself has been the national anthem of Germany since 1922, except in East Germany, whose anthem was "Auferstanden aus Ruinen" from 1949 to 1990. But since World War II and the fall of Nazi Germany, only the third stanza has been used as the national anthem because the other strophes 'could be misinterpreted'.
The music was originally written by Austrian composer Joseph Haydn in 1797, using a tune from a Croat peasant song and on a text beginning with "Gott erhalte Franz, den Kaiser". In 1841, the German linguist and poet August Heinrich Hoffmann von Fallersleben wrote the lyrics of "Das Lied der Deutschen" as a new text for that music, counterposing the national unification of Germany to the eulogy of a monarch, lyrics that were considered revolutionary at the time.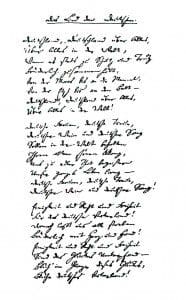 The song is well known by the beginning and refrain of the first stanza, "Deutschland, Deutschland über alles", which meant that the most important goal of 19th-century German liberal revolutionaries should be a unified Germany which would overcome loyalties to the local kingdoms, principalities, duchies, and palatines of then-fragmented Germany.
In order to endorse its republican and liberal tradition, the song was chosen as the national anthem of Germany in 1922, during the Weimar Republic. West Germany adopted the "Deutschlandlied" as its official national anthem in 1952 for similar reasons, with only the third stanza sung on official occasions. Upon German reunification in 1990, only the third stanza was confirmed as the national anthem.
SL: Why did you decide to cover this song?
SK: It is our anthem which was created in a situation where our country was divided, due to a huge quarrel between the single kingdoms and lords who ran the German nation at that time. The song was meant to unite the country in order to save it from outside and inside attacks. To create a nation.
A situation equal to what we are facing these days. The only difference is that this time the weakness and forcing core seems to be our government who is willing to destroy everything which is linked to the German roots. And very symptomatic they hate that song, cause they know its power! They still reject to sing all 3 versus. Even our football national team is not singing it, they even changed their name from "National German Football Team" to "The Team". Everything combined with Germany as a nation shall be vanished.
SL: Sacha, the song has from time to time been given a bad reputation by the political correct media herd while it has been cherished by those who love the classical touch of it. Your point of view?
SK: I like the song. But I rather like the uniting fact of it of you know what I mean. It's my country's anthem and since the beginning of this republic the officials avoid to sing all 3 verses of it. They say it is a Nazi hymn. This is nonsense of course. The song was written 1841! The melody is even older, from 1797. It was officially declared as the German anthem from SPD (social democrats) by Friedrich Ebert 1922. So everything was done years and even centuries before the Nazis came to power.
SL: The whole political atmosphere today makes it rather difficult to be proud of your nation without being framed in the rightwing corner. What is the solution?
SK: Just keep doing what we all do I would say. Look at this lunatic Bruno Kramm from Das Ich. This funny clown contacts agencies and other partner companies and threatens to make public who works with you if he doesn't like what you think. I called him once and asked him why he thinks someone in his eyes is right and what is his definition for being right. He was very insecure and didn't know what to say. I offered him to meet up at a press conference in order to exchange arguments. The public then will see what this guy is about cause he has nothing to say. It is the typical squealer. We had many of them in the GDR music scene. And before Bruno starts to cry again, I repeat my offer: Bruno you clown, let's meet at a press conference where you can explain your definition about what is right. And explain also why you set up campings against people who have a different opinion.
I think Germany is in a very different situation. We are still occupied, still waiting for our peace treaty. Many movements developed in the past few years fighting for freedom and the final peace treaty. You have to understand that juridically the Germans are still stuck in world war II. Our government originally was set up by the allies and they still receive their orders from Washington DC. That is why they fear Donald Trump so much. Fom day one he told via the media that he is against Merkel and her opening our boarders for the whole world. A decision which was decided by Angela Merkel, not by the German nation. No one asked the people. If you ask that out loud, the media immediately jumps at you to call you Nazi. Merkel is doing it because it is an order. That is why you have PEGIDA and so on. It is a basic democratic movement. No NGO behind, no government. They can't control it and that is why they fear it so much.
https://www.youtube.com/watch?v=M2XTZdXMOUo
SL: The track was originally released in 2012 but only now released digitally as well, why the long delay?
SK: Initially I released and recorded it just for fun during summer 2012. It had absolutely no political meaning behind it. I wanted to see the younger people's reaction to it and how they would handle and discuss it. I was just curious I guess.
We pretty fast ended up selling 15.000 unites of the CD. I had no digital distribution back at the time. But the German distributors said up front not to release it. And I was like, ok then I will definitely do this own my own. In a so called democratic country you can not release your countries anthem? Well then I want to kick off this discussion and see how far it will get.
I think the American people understand it, and the rest of the world outside Germany has no problem to sing their anthem. They probably don't understand about our issues here. Now they should understand that we Germans are facing major problems when singing all 3 verses and even releasing it, and being called Nazi.
SL: Who is that lovely female singer Dawn who contributed?
SK: DAWN is actually the singer of 90ies Euro Dance group Passion Fruit who had that hit "Riga Ding Dong Song". I used to work as a session guitarist for her when I came back from Los Angeles Music Academy. We got a long quite well and I recorded pop songs as session guitarist for some time after she finished her carrier as a pop star and worked in a producer team. I asked her and she agreed. Cool chick!
Peace & Love
Sacha Korn
Since you're here …
… we have a small favour to ask. More people are reading Side-Line Magazine than ever but advertising revenues across the media are falling fast. Unlike many news organisations, we haven't put up a paywall – we want to keep our journalism as open as we can - and we refuse to add annoying advertising. So you can see why we need to ask for your help.
Side-Line's independent journalism takes a lot of time, money and hard work to produce. But we do it because we want to push the artists we like and who are equally fighting to survive.
If everyone who reads our reporting, who likes it, helps fund it, our future would be much more secure. For as little as 5 US$, you can support Side-Line Magazine – and it only takes a minute. Thank you.
The donations are safely powered by Paypal.