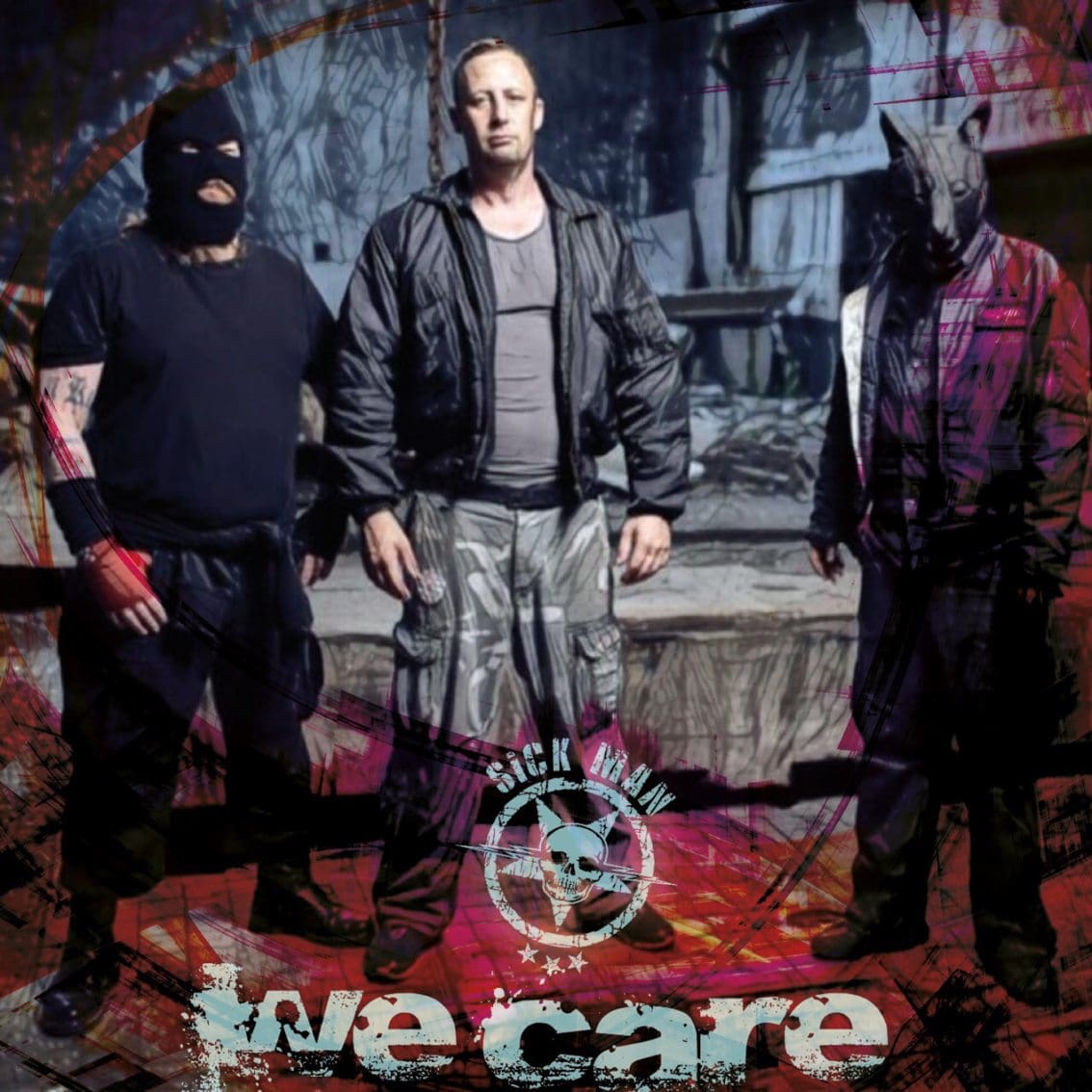 The electro act Sick Man (named after Funker Vogt´s single "Sick Man" from 2014) unites Germany's enfant terrible Sacha Korn, G.Schade (Ex and founding member of Subway To Sally), and Robert Tuta from the Polish act Agressiva 69.
Especially to support our various charity projects in third world countries, the band is now offering a free download 3-track single called "We Care". "We Care" features 2 remixes of the track "Sick Man" plus a remix of "The Awakening".
The original version of "Sick Man" is featured on the splendid album "Sick Men" out now via Amazon .
This is the 2nd free single which is part of a series of singles which will be released over time via Side-Line by bands who support the charity projects Side-Line is backing. Feel free to donate if you want to, you'll be making a difference for someone else in need.