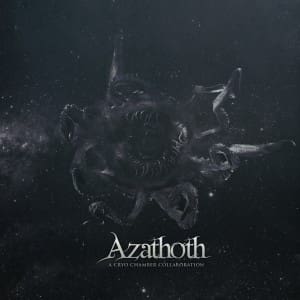 In 2014 Cryo Chamber got some of the most prominent dark ambient artists together to synchronize their studios during a year of collaboration creating the album "Cthulhu" in tribute to H.P. Lovecraft. As we announced in early August Cryo Chamber has doubled the effort with a 2CD release follow up titled "Azathoth".
No less than 20 artists have been working for the last year to synchronize and co-create "Azathoth". Hence why "Azathoth" should be considered a collaboration and not a compilation.
You can order your copy of the compilation right here.
The full artist list is as follows: Atrium Carceri, Kammarheit, Foundation Hope, Taphephobia, Alphaxone, Alt3r3d Stat3, Apocryphos, Aseptic Void, Cryobiosis, Dark Matter, Darkrad, Dronny Darko, Halgrath, Mystified, Wordclock, Sabled Sun, Neizvestija, Randal Collier-Ford, Sjellos, Svartsinn, Taphephobia, Terradaemon, Ugasanie.