'Click Interview' with Metroland: 'Famous Or Not, We Triggered Many And Not Just By The Music'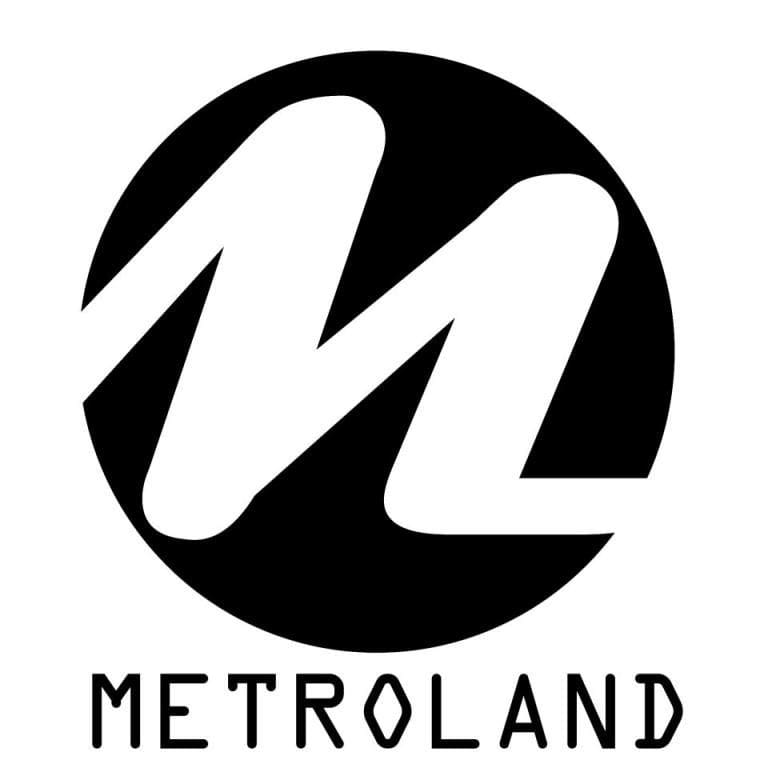 Passenger A and Passenger S (aka Andy de Decker and Sven Lauwers) both are the machine operators active at Metroland. I know they don't like me referring to their previous band, which was into pure old-school EBM, but I think it's important getting back to Ionic Vision to understand the move both musicians made from EBM to the electronic-pop of Metroland. The debut album "Mind The Gap" (2012) revealed a crazy concept and robotic music reminding to Kraftwerk. The work got an instant and mainly positive response. Their second full length "Triadic Ballet" revealed a new concept and increased the popularity of the band. In between "Triadic Ballet" and their new album the band went through the loss of their dear friend Passenger L (Louis Zachert). He was the hidden force behind Metroland who took care of the mixing and production. The new album "Things Will Never Sound The Same Again" released on Alfa Matrix became a real special and still conceptual release about their dear friend.
(by Inferno Sound Diaries)
Q: You guys like to work on conceptual releases, but "Things Will Never Sound The Same Again" clearly must be the conceptual album you never ever would have imagined as it became an artistic homage to your friend and long-time partner Passenger L (Louis Zachert)! How do you look back at his loss and the composition of the new work without him?
Metroland: Let us start by explaining to the readers that Louis never was part of composing songs for Metroland. That is solely the work of Passenger A and Passenger S. Louis' addition was the enhancement of the overall sound.
Whenever a mix was delivered he would comment and propose how to improve it, but as our final mix is always a meticulous work, it wasn't always that easy. Next to that, the most important step towards a final product is mastering. Louis knew exactly what we wanted as resulting sound, and never feared to try something new. When he mastered our first album "Mind The Gap" for instance, he added the hissing of an old 8 track tape recorder to enhance the vintage sound. As you can see, always a quest to improve the quality of our music.
When we started working on "Things Will Never Sound The Same Again", we guess it was a way for us to process our grief and to ensure that it would not drag us down. We reckon no one wants to make such an album, but we deliberately decided not to make it a boring somnolent set of songs. Instead it had to be something Louis would be proud of if he would hear it.
Neither was it the intention to make it something conceptual, but we noticed we simply cannot release something which is not coherent. Every detail in the art and music is part of the entire set up and no detail is left untouched. I guess it is a kind of a trademark for Metroland.
Even before it was released and when we broadcasted the news to our fans, we received a lot of positive response, with the greatest respect. Some were moved, some were surprised that it was that profound when listening to the music and seeing the accompanied art……we are proud of this release more than anything else we ever did before.
Q: Talking about concepts, what fascinates you about it and how do you proceed to transpose a concept into sound?
Metroland: We wouldn't describe this as a fascination; it is a challenge beyond anything to dive into a subject and find so many angles to work with and achieve to create one dedicated product. The conceptual limitation triggers your creativity to the hilt, we discovered along the years.
A concept always starts from a tiny little sparkle, a trigger. We will then dive into the subject, by reading books or watching documentaries, movies, pictures….whatever it takes. From the moment on we defined our goal, we constantly trigger one another with the craziest ideas, and that is how we build it up. Take our 2nd album, "Triadic Ballet". A simple set of three forms and three colours was enough for us to create a complete concept. Then we dug deeper and deeper into Bauhaus facts and figures, where the craziest or even simplest things would inspire us song after song. And truly every song has got a link to the concept (except for some of the single b-sides).
It is a pity in the download age that a lot of the conceptual idea gets lost when just downloading a song. The complete background is erased in that digital medium and so we try to make the total picture strong enough to convince people to buy a physical format. Somehow it does seem to work as we have gotten positive responses on all albums. Not many knew who Harry Beck was until we released the song in the Subway concept, just to give you an example.
Some tried figuring out about the radio used on "Things". Many started reading more on the Bauhaus theme after our "Triadic Ballet"-trigger, some did read "The Manifesto" or passed through Dessau when in the neighborhood.
We even had Andy McCluskey from OMD posting an official message on their Facebook page when he saw the original Triadic Ballet costumes at an exhibition in Stuttgart; referring to our album where he got to know them. Famous or not, we triggered many and not just by the music.
Q: I think Louis Zachert was a kind of hidden force behind Metroland (and Ionic Vision as well). What kind of artist/producer was he and what has been his real impact on the Metroland sound?
Metroland: Louis' work behind the scene was bigger than anyone can expect. For years he was the final stage in our sound, an important one, as many underrate the impact of good or bad mastering. In the beginning we did not care that much, being young and unaware, but over the years we got more into that 'this is exactly the sound we want, and nothing else'. Louis taught us countless tricks about 'sound' that we will keep on using and improving for all next releases. For us he will always be in our music and hearts.
The way we know Louis as an artist was the same as we are, guess that is something we learned from him as well. Be very careful in detail because there lies the strength of your material. Louis worked with a German precision for sure, as well in mastering as in composing for his projects.
Q: "Things Will Never Sound The Same Again" reveals a more experimental and minimal approach where you seem to have been more busy creating and manipulating sounds. Are you aware of this evolution and what kind of sound did you have in mind when starting the composition?
Metroland: We have read many comments on "Things…", that it was too different from former albums because the sound is no longer the same as on "Mind The Gap", that it is 'experimental', that it is too much Jean Michel Jarre-esque, that it is by far the most interesting album we did, the most solemn we ever made..….
No matter what we will do, it will always receive good and bad comments. Some want the initial style to stay and on the other side you will have short minded people that claim it always sounds the same, and some want a different sound (blablabla which you can guess).
We are not busy with how we should sound, we just do it the way we want it. If you always need to take public opinions into consideration, there is no room for artistic creativity.
"Mind The Gap" was more of the Dusseldorf approach, clearly; "Triadic Ballet" had a more pounding sound, where "Things…" has a more considerate soundscape. We have no plan on how the next album should or will sound. New ideas breed new songs with new sounds. It's a creative growth.
Q: But you already announced working on a new album and a new concept. How do you imagine the further evolution in sound of Metroland and what will be you final station?
Metroland: We have no idea where the next album will end. For now, we have some songs in a shaped form, and a lot of others in the shape of an arrangement, but they all require a lot more.
We are already working on this concept for a year, as it involves other artists and loads of other external elements we need to take into consideration.
We believe the idea of the concept itself hasn't been given shape in the form we will present it, so we hope it will attract many people again.
Courtesy by Inferno Sound Diaries
Since you're here …
… we have a small favour to ask. More people are reading Side-Line Magazine than ever but advertising revenues across the media are falling fast. Unlike many news organisations, we haven't put up a paywall – we want to keep our journalism as open as we can - and we refuse to add annoying advertising. So you can see why we need to ask for your help.
Side-Line's independent journalism takes a lot of time, money and hard work to produce. But we do it because we want to push the artists we like and who are equally fighting to survive.
If everyone who reads our reporting, who likes it, helps fund it, our future would be much more secure. For as little as 5 US$, you can support Side-Line Magazine – and it only takes a minute. Thank you.
The donations are safely powered by Paypal.