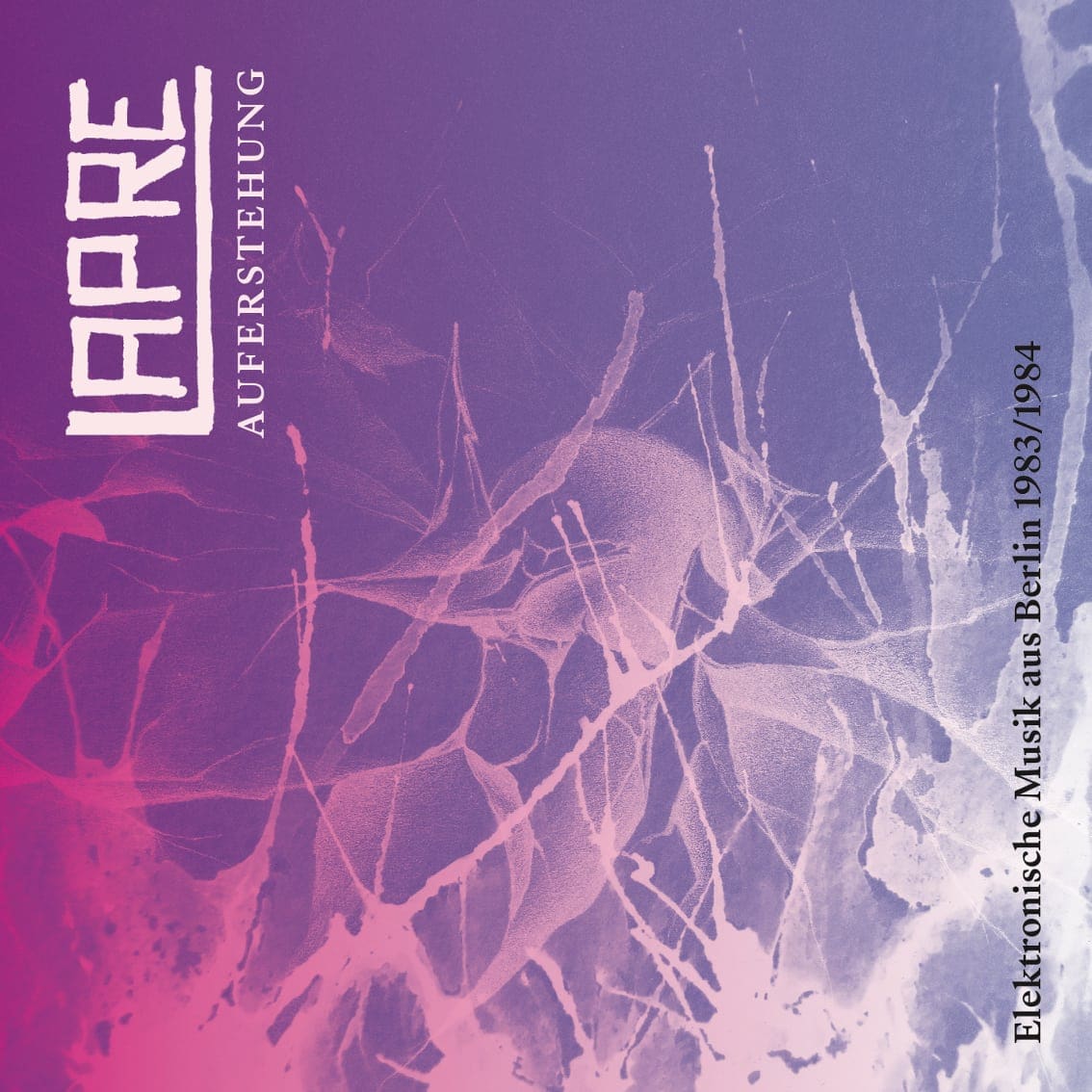 Out on September 7 is the compilation "Auferstehung (Elektronische Musik aus Berlin 1983/1984)" by Lapre. Lapre is the duo consisting of electronic musician Rudolf Langer (Tyndall) and guitarist Peter Preuß who teamed up in 1983. Their output can best be described as a mix of repetitive sequencer patterns via synth pop all the way to atmospheric, hypnotic minor key expanses.
By 1984, Lapre had released two tapes and a 12-inch vinyl. This new compilation presents the most compelling tracks from these releases which are all appearing on CD for the very first time.
Below is a preview of the compilation:
Rudolf Langer began his musical career as one half of Tyndall. The duo released four albums on Sky Records between 1979 and 1983 (all recently reissued on Bureau B). By the time the two musicians reached the fourth album, they were barely on speaking terms, so each recorded one side of the LP on his own.
Preuß, a guitarist, then hooked up with Langer and they produced two tapes over the next two years ("Tedan" in 1983 and "Flokati" in 1984), each numbering 30-50 copies, intended for sale at concerts. A 12-inch single on their own label ("Oeso" followed later in 1984.
Although guitar features on every track, Lapre's early recordings relate to the Berlin School, with their music, specifically their use of synthesizers, echoing the tradition of Tangerine Dream, Klaus Schulze et al.