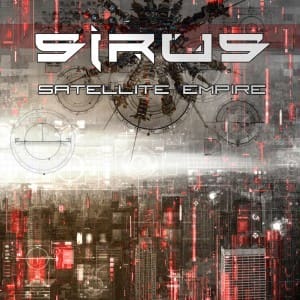 "Satellite Empire" is the brand new album for the Australian 4-piece cyberpunk act Sirus. Expect hard dance beats, lengthy electro tracks, ethereal female vocals completed on the CD version by remixes from Aesthetic Perfection, Grendel and Ivardensphere.
The band which made its European live debut at Resistanz Festival UK sees the first edition of "Satellite Empire" being released in a 4-panel digipak.
The set is strictly limited to 300 units worldwide. You can order it right here on CD or as download via Bandcamp.
Sirus consists of Josh Rombout (vocals and production), Andrew Waugh (live synths and hardware), Danielle McKay (vocals) and Ryan Perillo (live drums).
You can preview the album below.
And here's the official video trailer for the album.