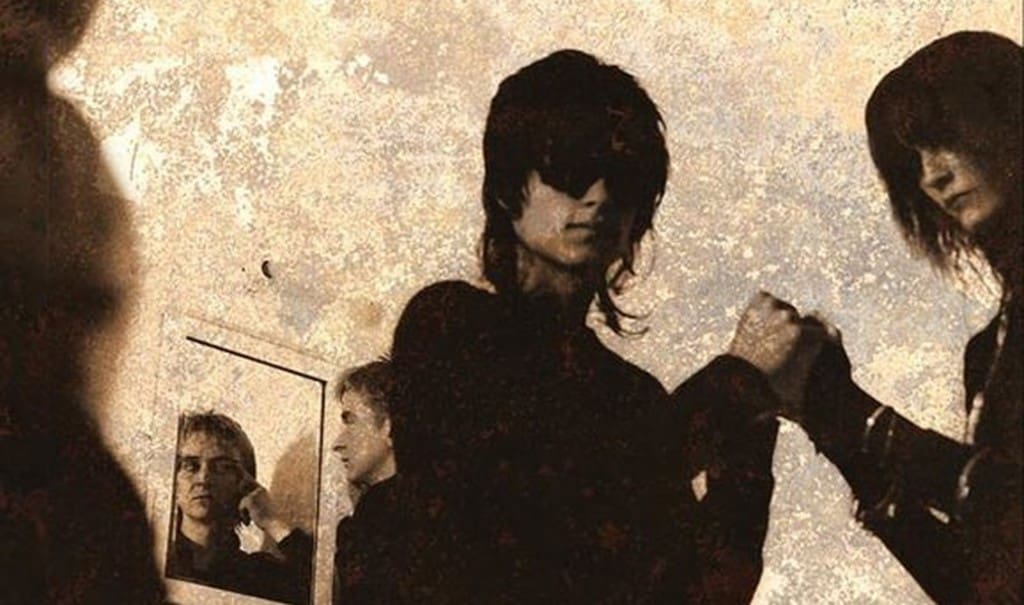 Wave Records are preparing an essential best of release of the US/British 80s New Wave/Goth Rock band The Veil. The CD, called "History", comes with a 12-pages booklet including rare and never seen documents and pictures from the 80s as well as an extensive comment by Mick Mercer.
The CD collects all tracks ever released by the band on 1 album, two 12" singles and one 7" single. You can expect it to hit stores in early December. Pre-orders can be placed here.
The Veil was born from the ashes of San Francisco Death Rock/Goth band Beast, who dissolved at the end of 1983 following their last UK tour at which time Andrella Canne (vocals) and James Christ (bass) decided to remain in the UK where they felt the climate was right for what they wanted to do next musically: The Veil. Local Brits Andrew DaKeyne (guitar) and John Kingham (drums) completed the Lineup.
A first single was recorded at Blackwing Studios, engineered and produced by John Fryer (Depeche Mode, Fad Gadget, Cocteau Twins). In 1985 the band began recording the album, "Surrender", again recorded at Blackwing Studios, and again with John Fryer assisted by John Brand (The Waterboys, Big Country, The Cult, Go Betweens, Aztec Camera, Gene Loves Jezebel…).
Due to Clay Records being in serious financial trouble, they were forced to release their new EP on their own. And the bad luck didn't stop there, the two founders of The Veil, being American, were forced to leave the UK due to the fact that the UK Home Office would not renew their work permit for the UK. The pre-internet times forced The Veil to dissolve.
Clay Records in the end didn't go under until late 1990. The independent record label founded by Mike Stone in 1980 out of a record shop in the English city of Stoke-on-Trent had such artists as Sex-Gang Children, Play Dead, The Lurkers, Demon and G.B.H. on its roster. Members of Clay went on to form Jungle Records in 1984. But that's another story.