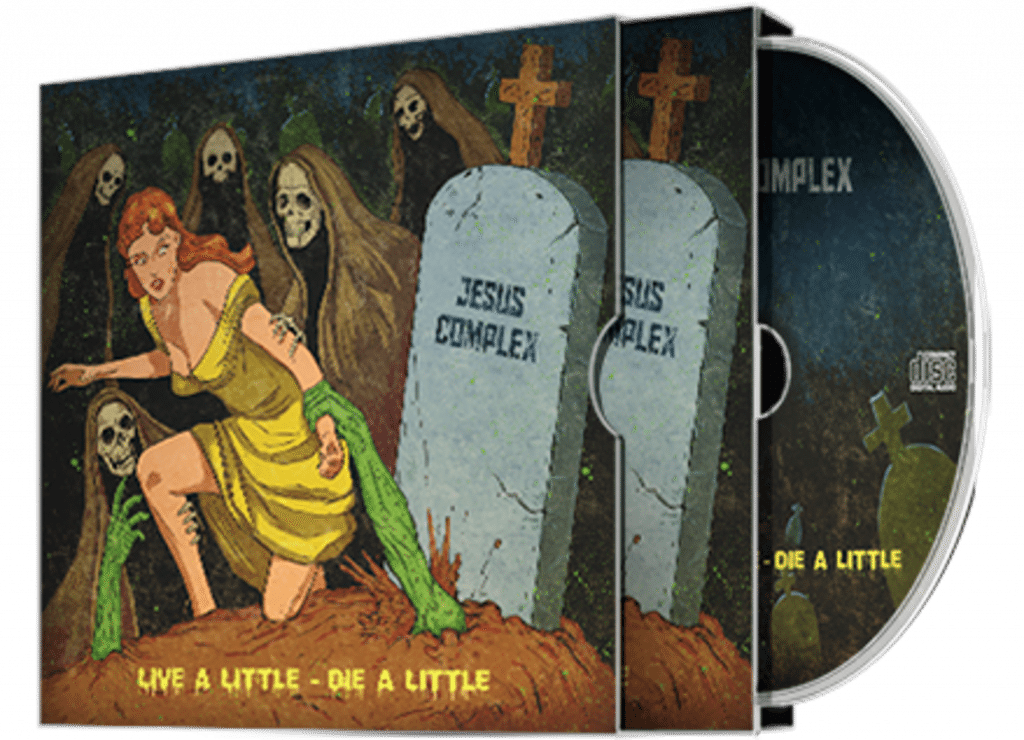 Jesus Complex, the electro-industrial project of Damon Fries, guitarist in Boudoir and live soundman of pioneering electronic group Clan Of Xymox, is back with a 3rd album called "Live A Little – Die A Little". The album comes 10 years after the release of "Greetings From The Dead".
Released via Insane Records, the album is available in a limited edition CD version of only 300 handnumbered copies, and as a download via all major download and streaming platforms. The CD comes as a 6 panel digipak with slipcase, pit art technology and an 8-page booklet. The limited edition CD version can be purchased straight from the label.
You can check out several tracks below.
Here's a video to wet your appetite even more!