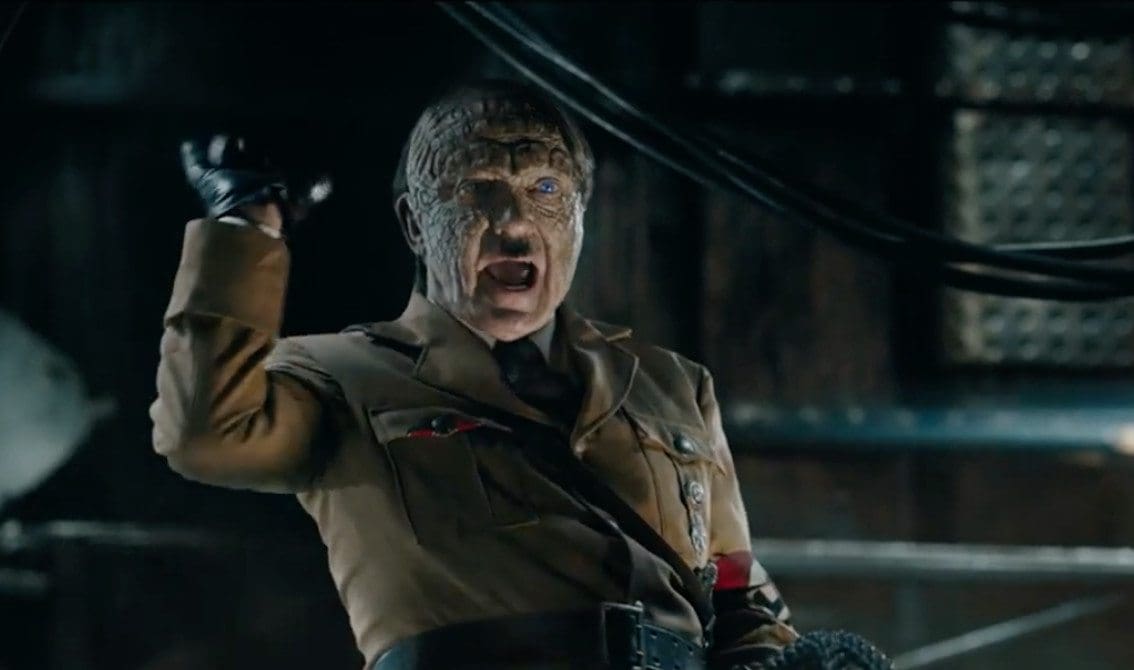 With a scheduled theatrical release date for February 2018, the science fiction picture "Iron Sky The Coming Race" comes out with a brand new teaser trailer, released online today. The teaser, promoting the Scandinavian Premiere 14th February 2018 of the long-awaited sequel to the worldwide hit "Iron Sky" (2012), promises science fiction action, a peek inside the Hollow Earth – and Adolf Hitler riding a T-Rex as we already informed you a while back.
Iron Sky The Coming Race is a science fiction action film produced with the budget of 17 million €, and stars Lara Rossi (Crossing Lines), Vladimir Burlakov (Deutschland '83), Brasilian Jiu-Jutsu champion Kit Dale, Julia Dietze (Iron Sky) with Tom Green (Charlie's Angels, Freddy Got Fingered) and Udo Kier (Blade, Armageddon). The film continues the story of the Moon Nazis and the fate of mankind.
The plot is as follows: 25 years after the events of the first Iron Sky, the Moon Base is falling apart and full of refugees from Earth, which has been nuked to smithereens in the war between the Earth nations and Moon Nazis. The salvation of mankind is in the hands of Obi (Lara Rossi), daughter of the hero of the first movie, Renate Richter (Julia Dietze), who sets out on a journey to the Hollow Earth to find the source of eternal life, Vril-Ya.
Here are a few images and below is the video teaser.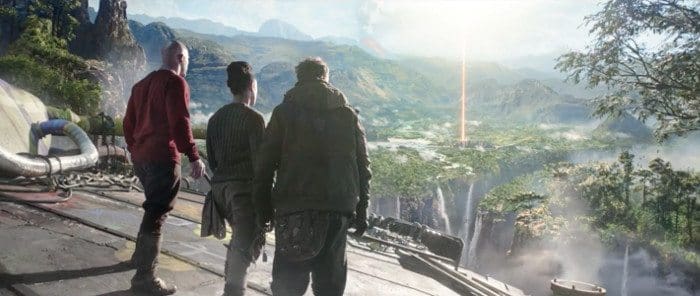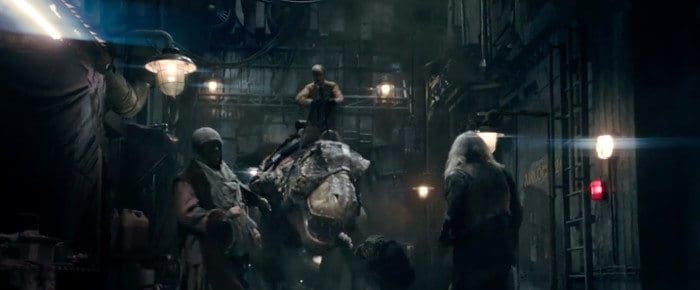 Check the teaser: