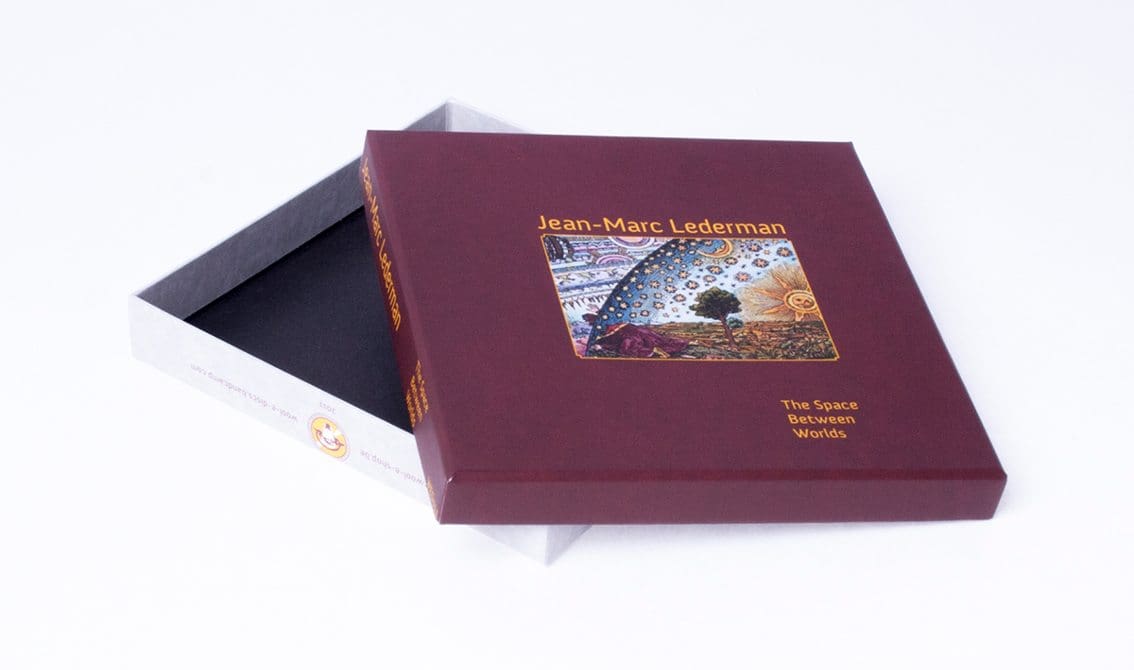 Out via Wool-E Discs is the brand new album by Jean-Marc Lederman: "The Space Between Worlds Label". This 14-track album is available now straight from Wool-E Discs as a nicely layouted box and is subject wise loosely based on a strange event Lederman experienced at the Wimbledon Common, back in the early 80's, and no, it's not his attempt to join Roxy Music.
Jean-Marc Lederman: "While I was relaxing, laying on the grass, I could hear a bird singing on my left, and another bird replying on the right. I somehow concentrated on that. After a few seconds, the "stereo signal" seemed to rush to the center, becoming one signal, and suddenly I heard a gigantic noise, like the world was opening and ready to plunge into something very different. It scared me and I forced myself to 'wake up'. It was probably only self hypnosis but it still made quite an impression on me. This album kinda mimics that experience by offering hard, abrasive sounds alternating with lighter moments. See it as a kind of experiment where the listener bounces from heavy soundscapes to light repetitive ambiances."
If you want to know what this experience resulted in sonically, then check out the album trailer below!
Jean-Marc Lederman has worked with numerous bands including Fad Gadget, The The, Gene Loves Jezebel, The Weathermen, Belgian rock band Streets, and Front 242, and with other artists including Julianne Regan, Jacques Duvall and Alain Bashung.