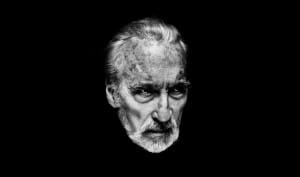 Christopher Lee, the British actor (and musician) famous for his work in almost 300 movies, from "The Lord Of The Rings", "Star Wars", "The Man With The Golden Gun" over "Dracula" to "The Wicker Man" has died, aged 93. Lee passed away at London's Chelsea and Westminster Hospital on Sunday where he was being treated for respiratory and heart problems. His last public appearance was at the Berlin film festival in February.
Lee will be best remembered for playing Count Dracula (1958) in his 'Hammer Horror' days, but he was also a star of two of the biggest franchises ever made: Saruman in "Lord of the Rings" and Count Dooku in "Star Wars". Other films he played in include "The Curse of Frankenstein" (1957), "The Hound of the Baskervilles" (1959), "The Wicker Man" (1973), "The Man with the Golden Gun" (1974), "Gremlins 2: The New Batch" (1990) and so on.
Lee was also a musician, last December he released the heavy metal single "Darkest Carols, Faithful Sing" (a take on the Christmas classic "Hark! The Herald Angels Sing"), his last single ever.
Christopher died as he prepared to start filming for his latest movie, "The 11th", co-starring Uma Thurman.