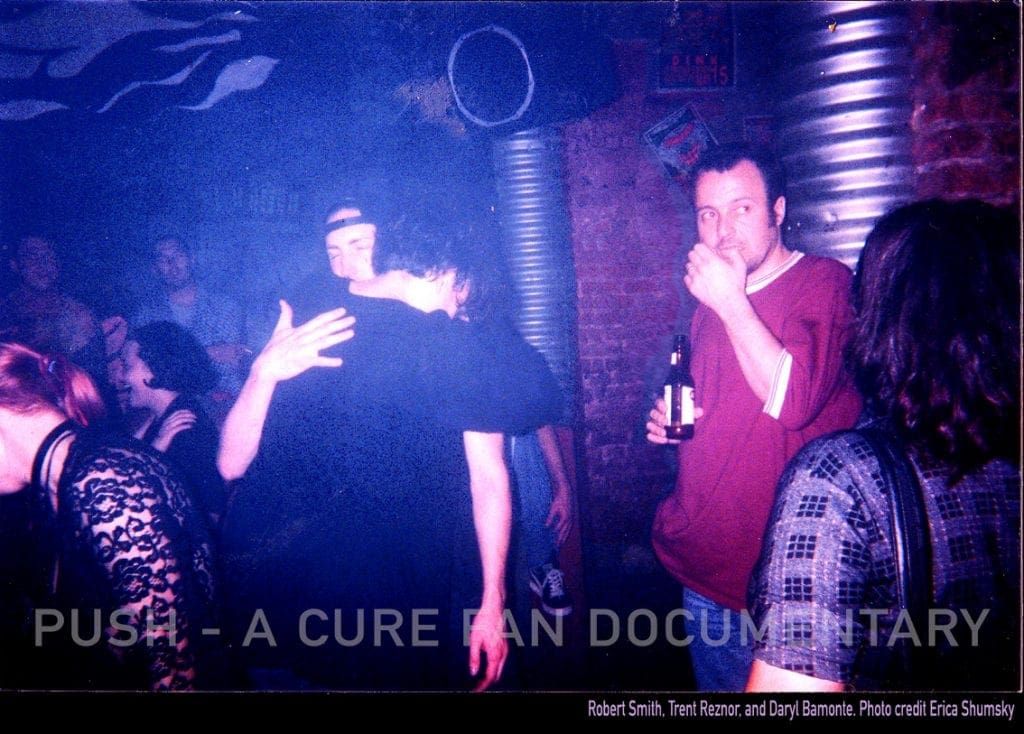 (Photo by Erica Shumsky) The blog for the ongoing project 'Push – A Cure Fan Documentary' has posted an update (you can read it right here) about the night Trent Reznor met Robert Smith, in 1996 in New Orleans, more precisely at the Blue Crystal Club. The photo taken by Erica Shumsky with Trent Reznor and Robert Smith has circulated online for a few decades and now 'Push – A Cure Fan Documentary' has posted an article about the occasion but seen through the eyes of the public that was there.
This is pure fan material, but if you are one, it will probably be a very good read, and that's what the 'Push – A Cure Fan Documentary' is all about of course. The project itself began in 1999 when Arusha Baker started recording the stories of fans she met along the way. Cure Fans that is.
Reading this particular blog post it reminded me of when I was young (I still am of course) and of all the things I was doing back then. 1996 was, if I remember well the year I started writing for Side-Line, it was also the year I recorded a very obscure record (ping me of you find out out which one that was – the label never paid me though), and the year I got in touch with a load of artists thanks to my daytime job as a journalist (badly paid, so I quickly decided that would not be my main income).
So, if you want a ride back in time, make sure to check this, I had fun reading it!