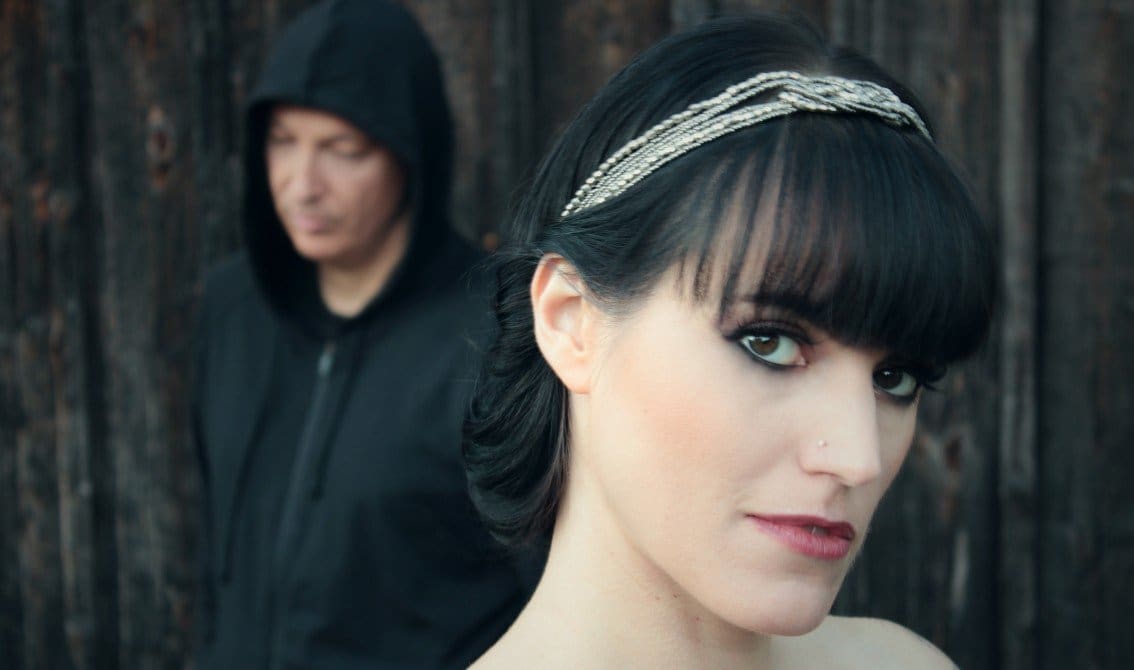 Hectic days for Junksista as their recently released "Trust No Bitch" was given the boot by the prudish US-censor resulting in a deletion from all download and streaming services state side since late January. The EP was given the green light a few days ago after the Alfa Matrix label accepted to have the material tagged as 'explicit' after all (although the single has no explicit content at all if you listen closely). For those who prefer no pseudo-government interference, you can get the single via Bandcamp of course.
The 'release' of the single comes right on the day when the band presents a mini-album, "American Love Story", which shows an extremely dark side of the band, and a musical direction which will please every dark electronic music fan. Listen or instance to the very obscure "Ain't good for me", or the German sung "Gift" with its great slow dubstep hooks. You can listen to the mini-album below.
The "American Love Story" mini-album acts as the soundtrack for the award winning horror short film "American Love Story" (2015) shot by talented director Timur Örge (Mumukuba). Timur Örge is known for some other short films, "Choices" and "The Nest" being the most well known ones. Junksista were given the chance to work on a complete OST after they succeeded in recording a brand new song in just 6 hours, that song was "Gift".
The plot for "American Love Story" goes like this: while enjoying a camping trip, a couple and their dog Lola get attacked by masked strangers. The couple is able to survive and stays at the campsite, but the horror doesn't end there…
The 7 tracks from this (splendid!) mini-album get augmented by the contribution of 6 guest remixers who all delivered superb remix work (the quality of the original tracks surely explains a lot!). The remixers on duty were Simon Carter, Kant Kino, Acylum, Diffuzion, Avarice In Audio And Flesh Eating Foundation.
Warmly recommended, this mini-album is now already a solid contender to be among our TOP 10 albums of 2016. It will even be hard to keep this duo from hitting the TOP 3 actually.