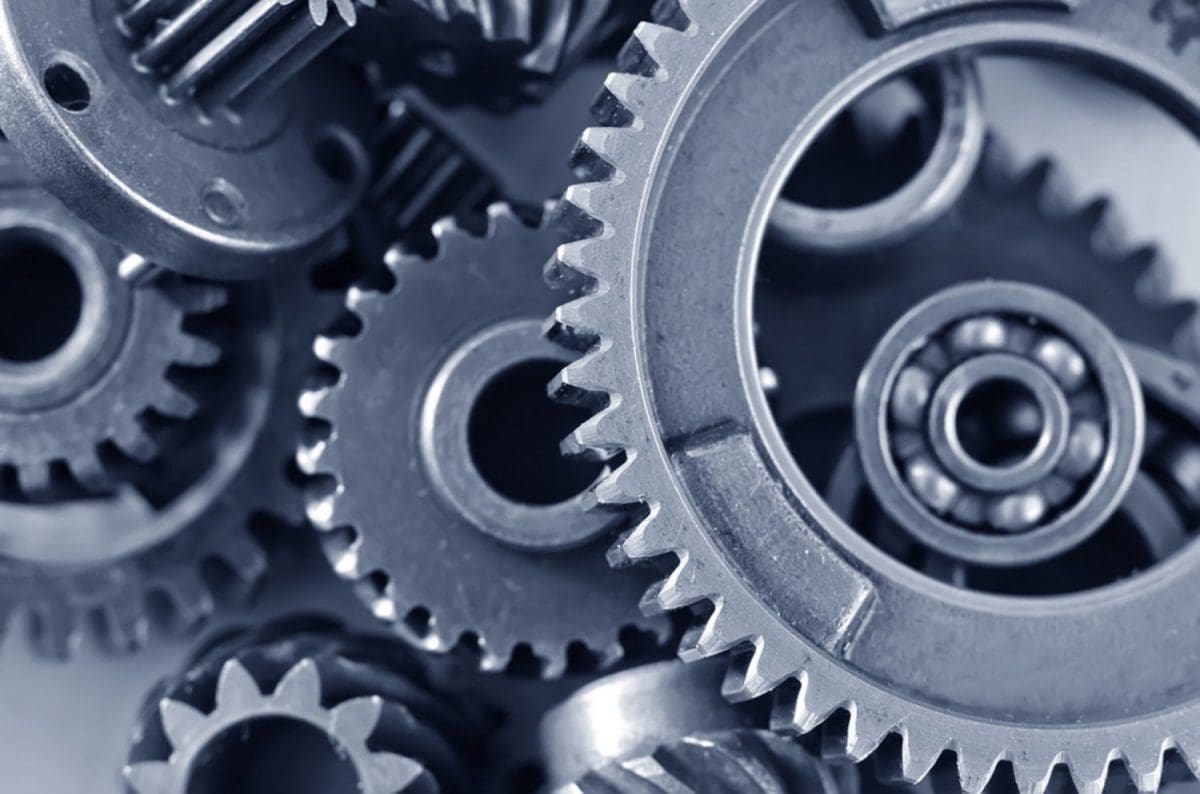 The biggest distributor for the industrial electro scene, Audioglobe, has announced its Top 10 in best selling industrial music labels. The numbers were already out there for the labels to look at it, but here they are also for the regular fans. Note that with 2018, Audioglobe also enters it's 25th year of existance as the distributor set up shop on 6 December 1993. We will of course have a big extended interview and more with Sebastian Koch regarding this great achievement in a very tough market.
But now the numbers many of you have been waiting for!
The Top 3
First the Top 3. The number 1 label in sales is Trisol which has bands such as Clan of Xymox, Rome, Project Pitchfork, Sopor Aeternus, Nachtmahr, Rotersand, Asp, Mantus etc. under contract. The second label in the list is the Belgian based Alfa Matrix which nurtures the talent of Front 242, Underviewer, Daniel B Prothèse, Metroland, Alien Vampires, Ayria, Leatherstrip, Psy'Aviah, Kant Kino and so many other acts. Note that this label also has a very strong e-shop presence (direct sales are not included in this Top 10 list). The 3rd label is Out Of Line with Blutengel, Combichrist, Hocico, Solar Fake, Heimataerde, Unzucht, Solitary Experiments. Also this label has an own e-shop.
The rest of the Top 10
The 4th label is Fabrika/Dead Scarlet (She Past Away, Lebanon Hanover, Selofan, Kaelan Mikla, M!R!M, Doric…) followed by ArtOfFact (Legend, Frontline Assembly, Haujobb, Psyche, Noise Unit, Dead When I found her, Pankow…) and Metropolis (Birthday Massacre, Aesthetic Perfection, God Module, Lords of Acid, Skinny Puppy, Delerium…). The 7th place is occupied by Rustblade (Morricone, Claudio Simonetti's Goblin, Leaether Strip, Lydia Lunch, Legendary Pink Dots, Merzbow…). Also Dependent is still in the Top 10, namely on spot 8 with their label roster (Covenant, Mesh, Pride & Fall, Beborn Beton, Seabound, Encephalon, Frontline Assembly, Clicks..). Place 9 and 10 finally are for Manic Depression (Winter Severity Index, Ash Code, Schonwald, Box and the Twins, Sjoblom, Dear Deer…) and Undo (Marsheaux, Girl One and the Grease Guns, Mesh, Fotonovela, OMD, Nikonn, Mikro, Vienna, Liebe…).
And on spot 11 and 12…
2 labels didn't make the Top 10, namely Hall Of Sermon (Lacrimosa, Snakeskin, Black Moon Secret, Eyes Shut Tight) and Infacted (NamNamBulu, Grendel, Torul, Reaper, Frozen Plasma, Ruined Conflict, Orange Sector, Syntec…). Both labels ended on place 11 and 12.
Here's the complete list again. The bands next to the label are listed in order of sales results/total turnover per band in 2017 via Audioglobe.
01 TRISOL (Clan of Xymox, Rome, Project Pitchfork, Sopor Aeternus, Nachtmahr, Rotersand, Asp, Mantus…)
02 ALFA MATRIX (Front 242, Underviewer, Daniel B Prothèse, Metroland, Alien Vampires, Ayria, Leatherstrip…)
03 OUT OF LINE (Blutengel, Combichrist, Hocico, Solar Fake, Heimataerde, Unzucht, Solitary Experiments …)
04 FABRIKA/DEAD SCARLET (She Past Away, Lebanon Hanover, Selofan, Kaelan Mikla, M!R!M, Doric…)
05 ARTOFFACT (Legend, Frontline Assembly, Haujobb, Psyche, Noise Unit, Dead When I found her, Pankow…)
06 METROPOLIS (Birthday Massacre, Aesthetic Perfection, God Module, Lords of Acid, Skinny Puppy, Delerium…)
07 RUSTBLADE (Morricone, Claudio Simonetti's Goblin, Leaether Strip, Lydia Lunch, Legendary Pink Dots, Merzbow…)
08 DEPENDENT (Covenant, Mesh, Pride & Fall, Beborn Beton, Seabound, Encephalon, Frontline Assembly, Clicks..)
09 MANIC DEPRESSION (Winter Severity Index, Ash Code, Schonwald, Box and the Twins, Sjoblom, Dear Deer…)
10 UNDO (Marsheaux, Girl One and the Grease Guns, Mesh, Fotonovela, OMD, Nikonn, Mikro, Vienna, Liebe…)
11 HALL OF SERMON (Lacrimosa, Snakeskin, Black Moon Secret, Eyes Shut Tight)
12 INFACTED (NamNamBulu, Grendel, Torul, Reaper, Frozen Plasma, Ruined Conflict, Orange Sector, Syntec…)