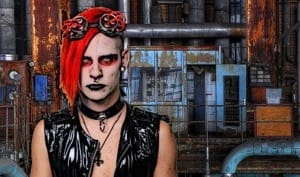 Out now is "Self Destruct", the new electro tainted single from The Raven, aka Davey Strehler. The project originally started as a gothic rock formation when the "One Last Time" EP was released back in 2009. But since then the sound has drastically shifted towards dark electro.
The new single holds 3 tracks, the title track and two versions (the Unterschicht remix and the Alternative version) and can be download via iTunes and streamed on such platforms as Spotify.
A new The Raven album is also in the making and will be titled "Apocalypse".