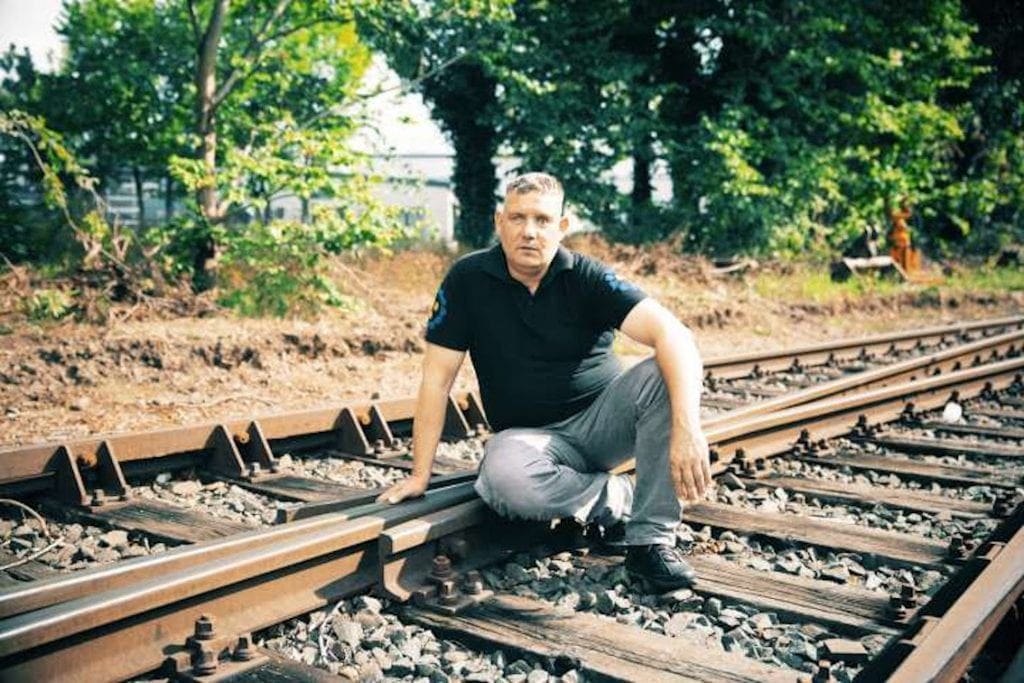 Friday, 2 April 2010, was a traumatic day for German soldier Ralf Rönckendorf during a mission in Afghanistan. On that day, Ralf lost three of his comrades and his eyesight due to a severe injury. For many years Ralf fought his way back into life.
Before the tragic event took place he founded the old school EBM project Endzustand and saw the first track released in 2009. Due to his loss of sight he learnt to equip and operate his own studio with analogue synthesizers and modern control software. Bit by bit, he found a way to express himself musically again.
Out on October 9th via Echozone is the album "Werk des Krieges" featuring 11 tracks. Achim Dressler from the Wellencocktail Tonstudio in Hanover took care of the mix and mastering.
A first single "Hass" is out now together with the below video clip. The single holds 7 remixes and will be followed up a few more remix singles and a special EP, which is scheduled for April 2021.
Welcome back Ralf !