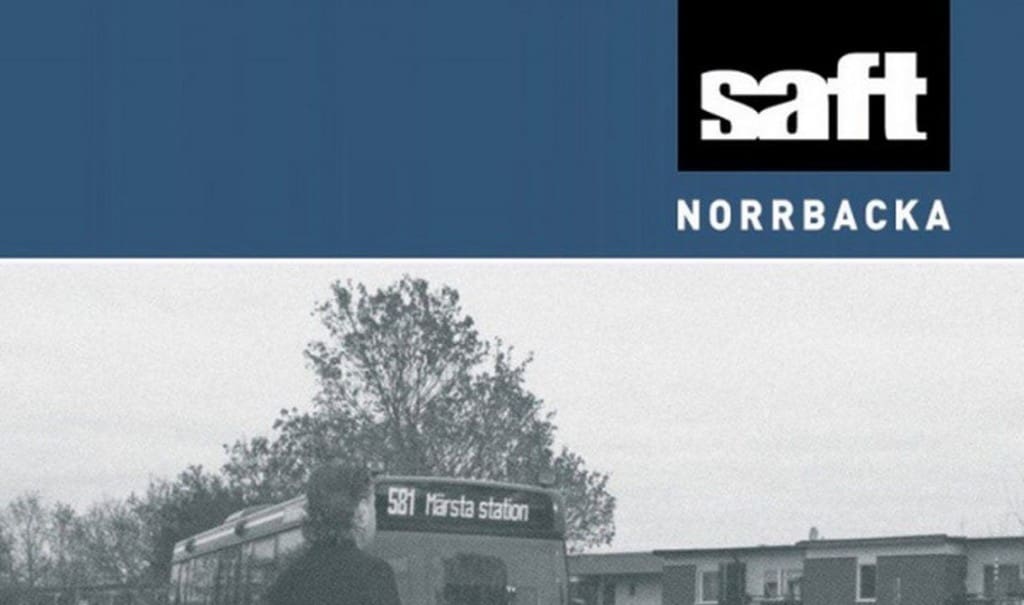 The Swedish synthpop act Saft returns after laying under the ice for one and a half decade. Saft was during its most active time one the more popular electronic pop acts in Sweden (sounding quite a lot like a more serious Page actually). The new album "Norrbacka" is available now for pre-order.
The Swedish synthpop band Saft hails from Stockholm and was founded by Carl Steinmarck, Jesper Horberg and Kent Saarimaa. The current line-up of the band only features one remaining founding member, and that is songwriter and singer Carl Steinmarck (who is featured on the cover artwork of the new album actually).
After years of inactivity Saft released the single "ln Aldrig som förr" in April 2015. It was followed by live shows in Stockholm, Gothenburg and Malmö. The new album "Norrbacka", their 3rd one so far, will be out in a few weeks from now. You can order it right now, it holds 10 tracks all sung in Swedish.
Here's how Saft sounded back in 1998 and 1999.