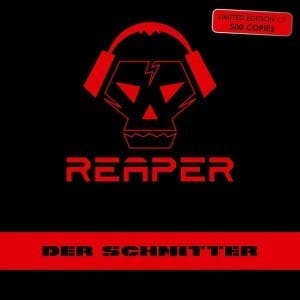 Out on Infacted Recordings in a few weeks from now, and available here for ordering on CD, is Reaper's all new limited 6-track EP "Der Schnitter". It's the band's first new material after 3 EP releases and the debut album of 8 years ago.
This time Vasi Vallis (Frozen Plasma, NamNamBulu) teamed up with Gregor Beyerle (known from bands/projects such as Skyla Vertex, Nachtmahr and L'ame Immortelle) to produce the new track "Der Schnitter" which has been mixed using different electronic music styles such as Techno, Dubstep, Drum'n'Bass, Electro, Hip Hop, TBM or Electropop.
This new EP is limited to 500 units worldwide only, so order now.