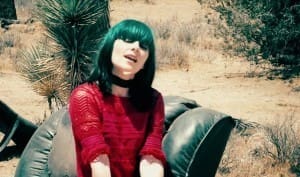 Silver Ghost Shimmer, the project John Fryer has been working on since 2013 together with singer Pinky Turzo, has given birth to yet another video: "Suffocated". The video was filming and directed by Kevin Kipnis with still photography by Betsy Martin. The track is taken from the band's debut album "Soft Landing" which features what you could best describe as 4AD indie rock with a Fryer twist to it.
If you didn't buy it yet, get the release right now from iTunes.
Here' the video for "Suffocated".