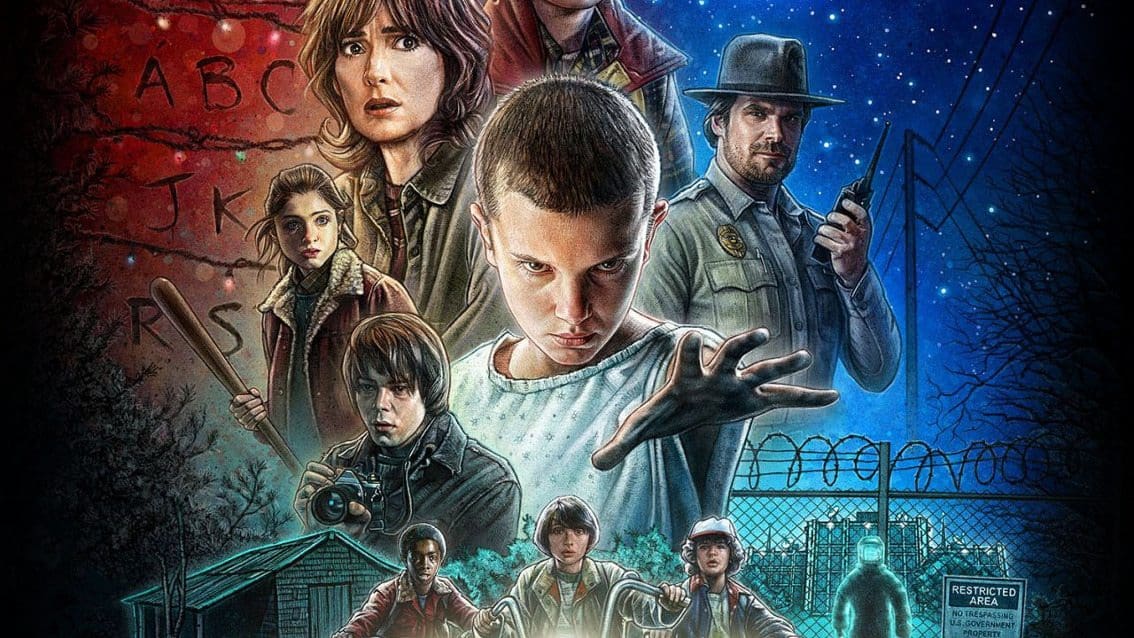 The "Stranger Things" original soundtrack, composed by Michael Stein and Kyle Dixon of the electronic band Survive, is a direct homage to 1980s artists and film composers including Jean-Michel Jarre, Tangerine Dream, Vangelis, Goblin, John Carpenter, Giorgio Moroder, and Fabio Frizzi. Not surprisingly it has gotten a perfect reception from the electronic music fanbase.
The soundtrack will be re-released in a few weeks in various limited vinyl editions and will hold a new album cover of 'Boys on Bikes', a 11 X 17 (folded down to 8.5 X 11) poster, five 4×6 character cards.
The vinyl editions are available here in 2 versions of the deluxe edition (released as 180g multi-colored double vinyl sets) and right here as a normal vinyl version.
On August 31, 2016, Netflix renewed the series for a second season of nine episodes, which is set to be released on October 31, 2017. Below is the trailer for the upcoming second season to be released on Netflix. A year after Will's return, everything seems back to normal… but a darkness lurks just beneath the surface, threatening all of Hawkins.