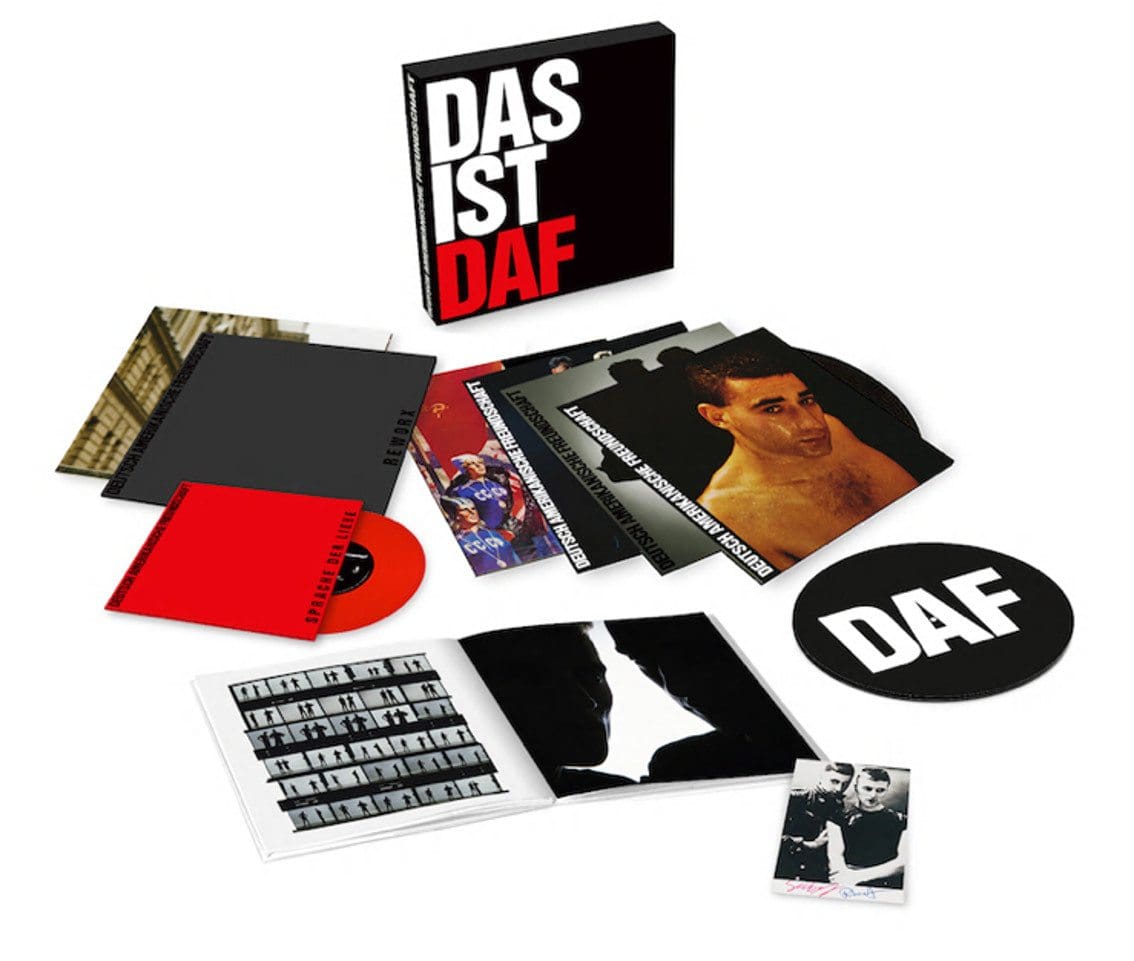 "Das its DAF" is a brand new vinyl and CD boxset to be released by DAF, aka Deutsch Amerikanische Freundschaft. Included in the boxsets are the following releases "Die Kleinen und die Bösen", "Alles ist Gut", "Gold und Liebe", "Für Immer", "Reworks" and the special vinyl only 7" "Sprache der Liebe" (including 2 brand new, previously unreleased DAF tracks as we revealed a while back).
Included in the boxsets are also a slipmat, a 36-page booklet (with previously unseen pictures from Anton Corbijn & Sheila Rock etc), an original signed autograph card, a poster and a download code.
You can order the 5CD boxset right here and the 5 vinyl LP + 7inch boxset right here.
Preceeding the boxsets will be 2 digital only singles remixed by Moroder / Westbam & Boys Noize / Hell & Görl. The lead singles will have a video to it and are also available in the boxsets.