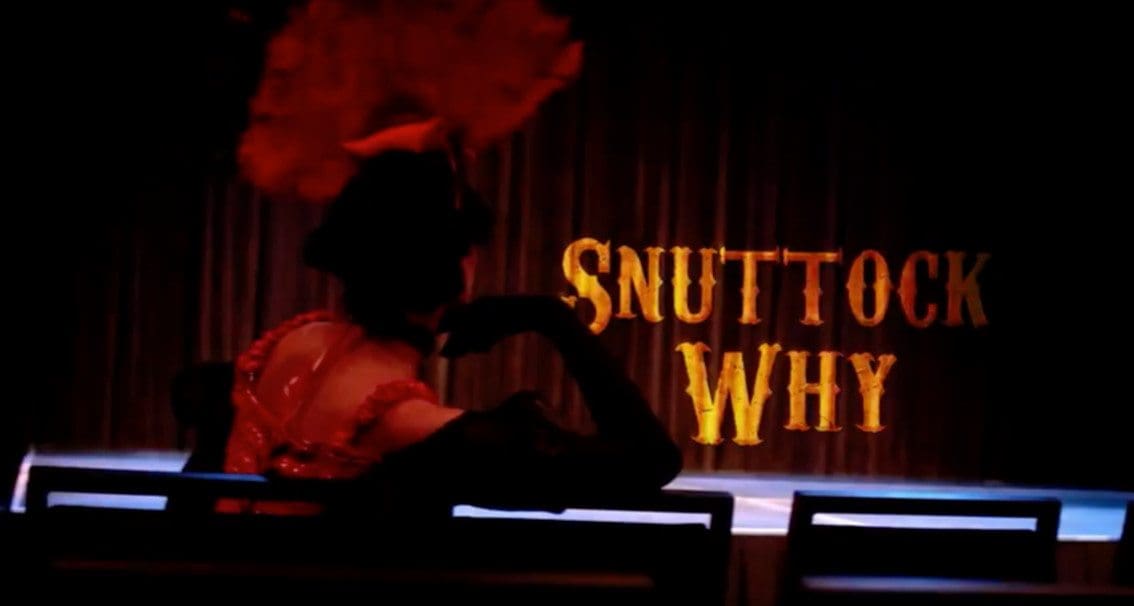 Out now is a brand new video from the electro pop act Snuttock: "Why". The video was shot by Ernie Mosteller of Fried Okra Entertainment, and edited by Mia Regalado (who after singing on the band's albums, starring in, shooting, and editing a number of their videos, has basically become the 3rd member of the band). You'll also recognise actress / model Alisa Baksheeva in the video.
You can view the video below!
"Why" is featured on Snuttock's first album "Straight Jacket Life" which was released in 2005 already. Here's what Bryan Lee says about it: "It's all a bit unorthodox as the song is actually off of our first album, 2005's 'Straight Jacked Life'. I developed the concept years ago, but knew it would be an expensive project. Figured I'd let it ferment a few years to see if it kept my interest. Well, it did and we filmed it in the summer of 2016 in an old theater in downtown Baltimore."
Snuttock's most recent studio album is the August 2016 released "Rituals Redux" album which you can check out below.